I have long hair, and it's not very voluminous, so I can relate to the thinking behind new "lighter" haircare products targeted to those with lengthy locks. Caring for and maintaining a Lady Godiva-like mane means striking a balance between nourishing your strands from root to tip (to stay shiny and healthy) and not weighing them down with heavy ingredients (too keep that bounce).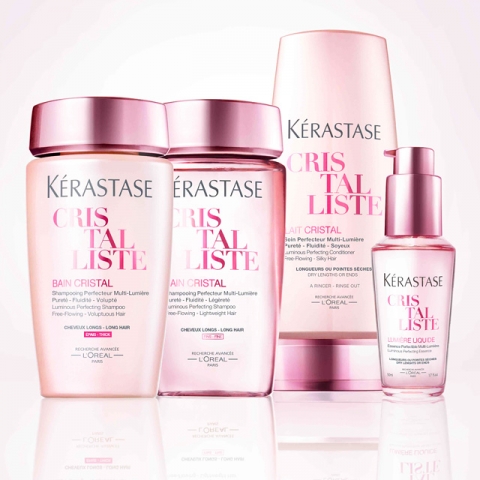 Kerastase Cristalliste
This new collection of shampoo, conditioner and leave-in treatment was designed specifically for long hair with the brand's new Liquid Light Complex. It treats the protective layer between the cuticle and the core of the hair shaft, while weightlessly hydrating the hair to leave it smooth and shiny. Plus, the shampoo is a clear, silicone-free formula that washes away dulling build up left by styling products. $36-$42 at kerastase-usa.com.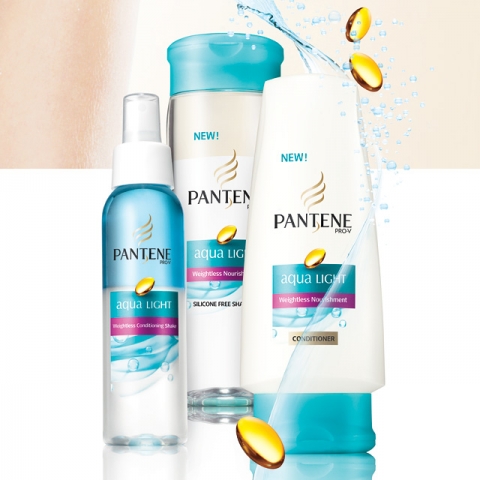 Pantene Aqua Light
Pantene is making sure women can have "swishable" hair, no matter the length (or lack of volume), with this colorless, silicone-free shampoo. And to make it possible for even the thinnest hair types to condition their long locks, the company has created Aqua Light Conditioning Shake, a leave-in spray that protects hair from heat styling and helps detangle to prevent breakage. $5.99 at drugstore.com.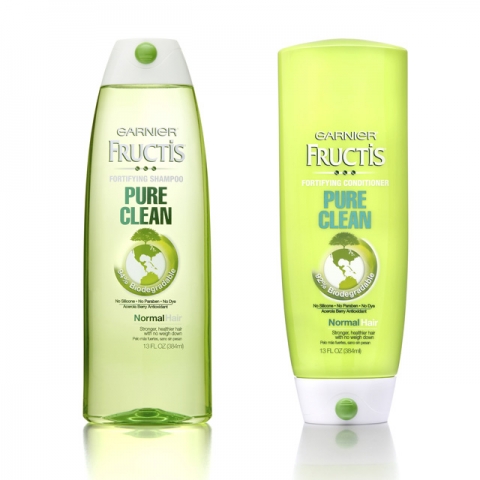 Garnier Fructis Pure Clean
This lightweight collection boasts a 92 percent biodegradable formula that strengthens hair without the use of silicones. While the biodegradable ingredients make it better for the environment, the acerola berry-infused products are good for hair, too, since they easily rinse away leaving your hair weightless and shiny. $3.99-$8.50 at drugstore.com.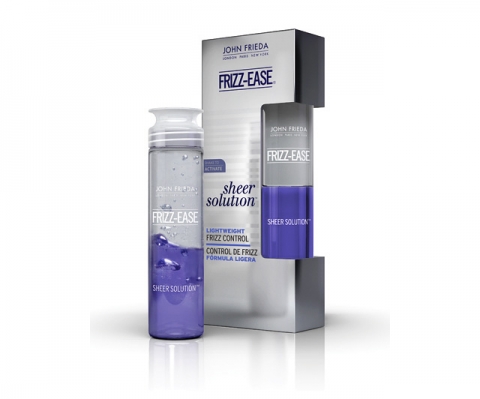 John Frieda Frizz-Ease Sheer Solution
The original Frizz-Ease serum is a haircare classic, but definitely not a product I want to use on my easily weighed down hair. We all get frizz, even the finer haired among us, so thankfully John Frieda has created a dual-phased serum (frizz-fighting ingredients mixed with water) that isn't overly greasy or heavy. $9.99 at folica.com.
The moral of the story, my long- and fine-haired friends? We can the have best of both worlds: lightweight products that actually nourish our hair.
Keywords
Get the latest beauty news and inspiration!
Sign up for our newsletter to receive the latest from Beauty Blitz delivered straight to your inbox.