Discover the Benefits of Olive Oil with DHC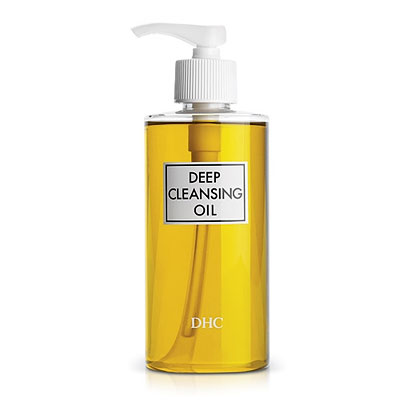 I was first introduced to oil cleansers through a friend who swore by DHC's Deep Cleansing Oil. I'd never heard of the DHC brand before, but soon I was addicted to Shu Uemura's line of oil cleansers. I went to study abroad in Tokyo, and as my fate would have it, my school was right across the street from a building with a light up sign of DHC on top - I'm guessing it was the headquarters?!
I bought more DHC Deep Cleansing Oil while I was in Japan, but that's sort of where my love affair ended. Considering everything was written in Japanese, I was never able to understand all that much about the company or the product other than it worked. When I couldn't buy more DHC back in the States, I tried a variety of other oil cleansers, and then fate recently came around again in the form of a box delivered to my desk.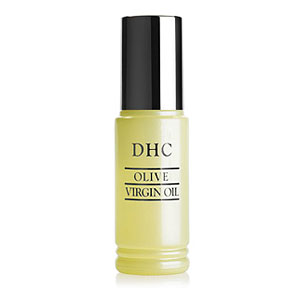 I had to laugh when I opened the box and saw that distinctive bottle of DHC Cleansing Oil among a selection of other DHC goodies. What I found most interesting was the DHC Olive Virgin Oil, which was literally just olive oil (I noticed it was clear and not as thick as the EVOO you cook with)! After reading through, I learned that DHC is focused around the natural benefits of olive oil - antioxidants, vitamins, moisture, etc.
It made we wonder what was the main ingredient used in my other favorite oil cleansers, and mineral oil kept popping up brand after brand of oil cleansers. I'm not really a fan of using petroleum products in my skincare, so I was shocked but totally happy to be using my DHC Cleansing Oil made from olive oil, which at $25 for the larger bottle is a lot cheaper than the mineral oil-based options which cost up to $70. Who knew?!
While I wouldn't say I have oily skin, I'm definitely acne-prone with dry skin (is that an oxymoron?). My skin is constantly thirsting for hydration (hello, humidifier), and I read that the Olive Virgin Oil wouldn't clog pores, so I figured I'd give it a shot. I use it at night and it's so light for a purely oil product and I only need a squirt or two. It absorbs quickly, so you definitely don't have a greasy film all over your face. While I still experience a few breakouts here and there, it's nothing more than what I was already experiencing. It's a definite must if you have dry skin or need something to get you through the winter.
If you want to harness the goodness of olive oil for skin, I definitely think DHC is worth looking into. They're moderately priced and you can take a look at all the ingredients in each product. And if you only try one thing, give the Deep Cleansing Oil a shot! I'm in love with this makeup remover - I couldn't go a day without it!
Keywords
Get the latest beauty news and inspiration!
Sign up for our newsletter to receive the latest from Beauty Blitz delivered straight to your inbox.