Buy Now: Lipstick Queen Endless Summer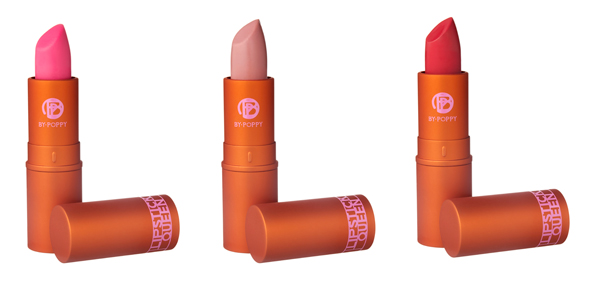 I have to admit, I'm a lipstick hoarder. I probably have over 100 lipsticks in my stash, some I've worn for years and even more that haven't been touched. I can't help myself. When a new shade comes to my desk, I immediately get butterflies in my stomach. So you can probably tell how I felt when I came across Poppy King's latest Lipstick Queen collection, dubbed Endless Summer. I've been a huge fan of the lipstick brand for a while. It's one of the few that truly doesn't dry out my lips. The formula is just so juicy! 
Endless Summer features three of my favorite lip hues: a perfect nude, a bright pink, and a yummy orange-coral. I have tons of the similar colors in my collection already, but there is just something about these that make them stand out. Perhaps it's the massive amount of shine they offer. 
"Iconic 60's surfer movie 'The Endless Summer' follows two surfers who travel the world, following the summer season around the globe and thus creating an endless summer," said Poppy. "I love the spirit of this and the idea that we can each find our own endless summer, that thing inside our hearts that can make us happy." 
The shades, Perfect Wave, Stoked and Hang Ten, are immediate mood boosters. The best part about the formula is that they could be sheer (with one coat) or completely bold (with a few coats). You can even mix them for a one-of-a-kind look. The possibilities are endless. Each formula features ingredients like castor oil, vitamin E and candelilla wax that allow the lipstick to glide on smooth without leaving a sticky texture, all while nourishing the lips. 
Get them while they're hot at lipstickqueen.com and Space NK for just $18 each. 
Keywords
Get the latest beauty news and inspiration!
Sign up for our newsletter to receive the latest from Beauty Blitz delivered straight to your inbox.