This Whole Trend of Gluing Things to Models' Faces Has Gone Far Enough
Yes,
stick-on eyeliner
is the new jam, and Pat McGrath's full-face sequin "masks" at
Givenchy Spring 2014
were epic. But from the looks of this week's men's and couture shows, this trend is veering into ridiculous territory.
McGrath herself went crazy turning models' faces into virtual magpie nests at Martin Margiela, complete with
cartoon hair and cat eyes made of rhinestones
, plus face jewels that made girls look like human chandeliers. Honestly, it was pretty cool to look at, but probably not so pleasant for the runway walkers who were left picking lash glue off their faces for the next 48 hours.
And then we spotted this.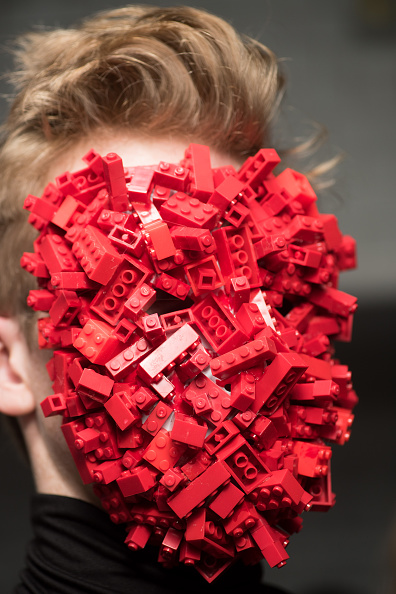 He's crying under all those blocks.
At the Agi & Sam men's show in London, male models had piles of Legos attached to their eyes, noses and mouths. It looked like they had been victims of a toy box avalanche, and left us wondering what's the point of hiring pretty boy models if you're just going to cover their faces in Lego blocks? Designers and makeup artists, we beg you: please don't let this trend go any further when Fashion Month starts in February.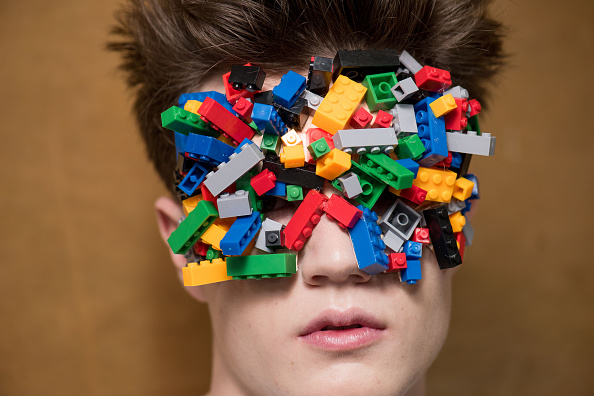 Photos: Getty Images
Keywords
Get the latest beauty news and inspiration!
Sign up for our newsletter to receive the latest from Beauty Blitz delivered straight to your inbox.