Volumize from the Inside Out
For fine, limp or just plain flat hair, the newer way to volumize is from the inside out. Traditional sprays, mousses and creams just coat the hair for added fullness, but that old (yet common) way lasts only a few hours at best. By penetrating the hair shaft, these new volumizers not only add thickness from root to tip, but they also have longer lasting effects.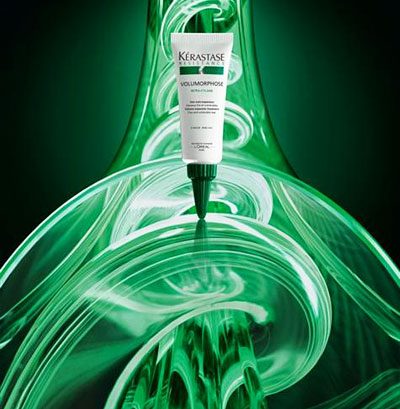 Kerastase first came out with the Volumorphose in-salon treatment in 2009. It features the brand's Intra-Cylane Complex, which reacts with water and creates texture in the hair by actually penetrating the hair and literally expanding each strand. Researchers were were looking at Silane, which is a compound commonly used in the glass industry for its ability to solidify and adhere materials that are hard to bond. The Kerastase Volumorphose treatment uses that Silane and water technology to plump hair literally at the core.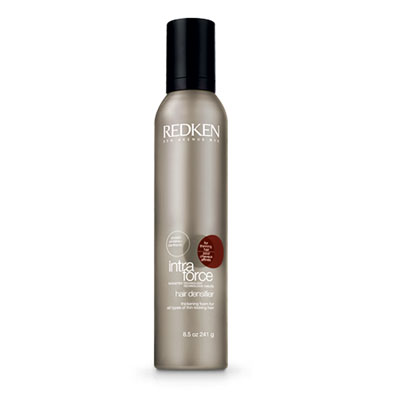 The penetrating technology has caught on, and now Redken's whole line of products is in the process of being reformulated with the brand's new Interlock Protein Network (IPN). The IPN hydrates, nourishes and strengthens the hair by penetrating the shaft with proteins, amino acids and polymers.
On top of that, Redken's latest collection Intra Force was designed specifically for thinning hair and uses the IPN technology to strengthen thin strands along with ingredients to promote scalp health. Intra Force products address factors like testosterone, collagen buildup on the hair and lack of microcirculation of the scalp. While all the products in the line aid in the different aspects of hair thinning, the Hair Densifier ($15) gives you that immediate gratification of thicker hair.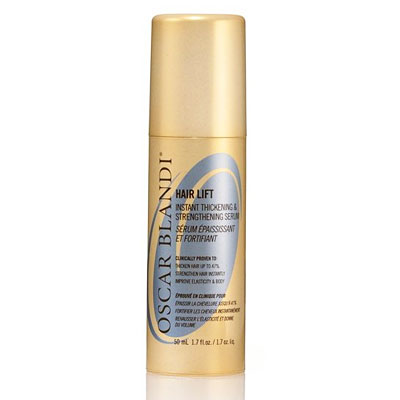 Also, Oscar Blandi recently launched his Hair Lift serum ($28), which works by plumping the hair with a derivative of sodium hyaluronate - the same stuff used in some wrinkle fillers. It penetrates the hair and thickens each strand with a moisturizing effect.
Keywords
Get the latest beauty news and inspiration!
Sign up for our newsletter to receive the latest from Beauty Blitz delivered straight to your inbox.