With This Unlimited Blowout Pass, You'll Never Have to Wash Your Own Hair Again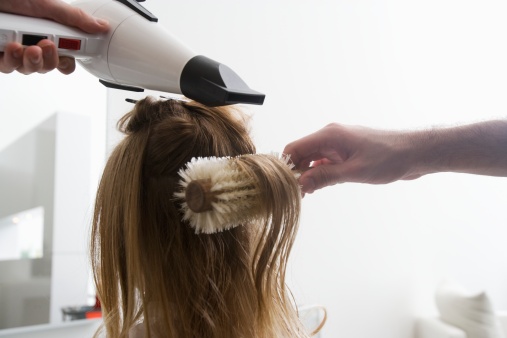 Photo: Getty Images
This can't be for real
was our first thought upon
reading
that
digital beauty booking service BeautyBooked is launching a $99/month unlimited blowout service in New York
. But
Beautypass
, the company's new membership program, is legit and it launches today. The subscription allows members to visit a range of high-end NYC salons — including Butterfly Studio, Paul Labrecque and James Corbett Studio — for as many blowouts as they can handle. The only catch is that the app chooses which salon to send you to, though they promise it won't be farther than a 10-15 minute walk from your preferred location. 
The $99/month unlimited price is way more affordable than other blowout membership packages on the market. Currently, Drybar offers a $75/month Barfly membership which gets you two styling sessions, and DreamDry lets you buy three monthly blowouts for $115 or six for $225. They may have to step up their game if BeautyBooked's option catches on. Tips, of course, are not included.
And blowouts aren't the only thing on the menu. Beautypass plans to introduce an unlimited manicure service for $49/month, a "spa sampler" for $59/month and unlimited spray tans for $99/month. There's no launch date for those programs yet, but if your appetite for beauty services is as insatiable as ours, you can
sign up to be notified
when they debut.
Keywords
Get the latest beauty news and inspiration!
Sign up for our newsletter to receive the latest from Beauty Blitz delivered straight to your inbox.