Two Bathroom Essentials You Didn't Know You Needed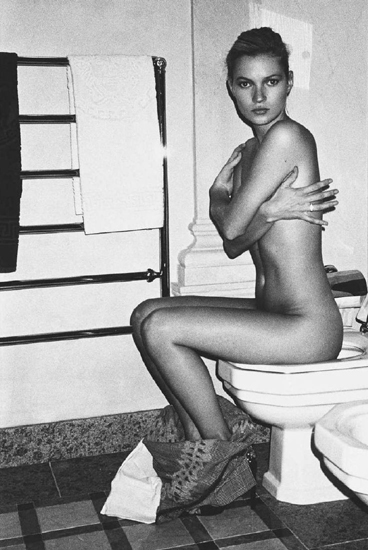 Kate Moss shot by Mario Testino, 1997 
Everyday, I come across a ton of beauty products that surprise me. While I love learning about the science of skincare and how it works, and discovering life-changing makeup, finding a product that I truly have never thought to use (but end up loving) is rare. This summer, I was introduced to two bathroom essentials that A. made me giggle and B. work like a charm. The thing is, they help with problems that everyone has, but don't talk about. 
When it comes to going number two (yes, I'm going there), we all rely on some type of air freshener to mask the unpleasant scent. But it usually ends up creating an even more unpleasant scent of Febreeze and, well, poop. Once that happens, the next person that walks into the bathroom automatically knows what went on in there before their turn. It's embarrassing, but it's natural. That's why Poo~Pourri is so freaking genius.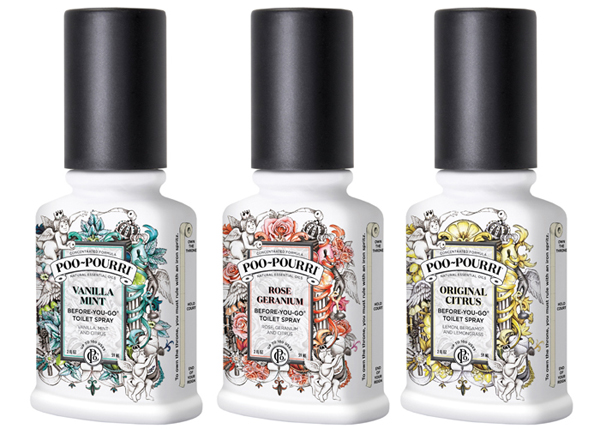 Poo~Pourri
is not your average bathroom air freshener.
It has proven to successfully mask the scent of bathroom odors before they happen. You simply spray it right into the toilet before you go and it creates a barrier that locks in the smell of anything that goes into it after. 
After attending an event for the re-launch of the brand, I received a bunch of samples to try out. I kept a few and gave the rest out to my friends. Everyone is obsessed! It truly works like a charm and the scents are actually nice. All my guy friends even went out and purchased more. Plus, with the brand new packaging, which features hand-drawn illustrations for each of the 11 scents, keeping the bottle out in the open doesn't mess up the swag of your bathroom. Did I mention that the formulas are environmentally safe? 
Poo~Pourri is available in large and travel-sized bottles, one for your home and the other for your handbag. Because there is nothing worse than having a smelly bathroom situation in a public place or, worse, a new fling's bathroom. 
While Poo~Pourri helps mask odors and save your embarrassment,
Aquinelle
transforms your bathroom experience in a different way. Their motto is, "You can't shower, wash your hands, or brush your teeth without moisture, so why would you want to, you know, with dry toilet tissue?" I've never really thought about it, because wiping with dry toilet paper has always been a thing. You just try to pick the softest kind and deal with it, right? Well, you will not want to go back to dry T.P. after using Aquinelle. 
You probably have guessed it already, but Aquinelle is a soothing, mist that turns your toilet paper into a moist towelette for the cleanest clean ever. Think of it as putting makeup remover on a cotton pad to take off makeup, but for your bottom. The formula features soothing ingredients like aloe vera, vitamin E and a variety of botanicals. Everything is eco-friendly and dermatologist-tested so you're in the clear down there. And if you think you can just use one of those "flushable" wet wipes instead, don't. In most cases, they're not truly flushable and can lead to severe damage of sewer systems. Aquinelle is the way to go. 
Both products are available online at
poopourri.com
and
aquinelle.com
. I guarantee they'll be the best products you buy this month.
P.S. We're giving away an Aquinelle set in our Free Stuff section tomorrow! 
Keywords
Get the latest beauty news and inspiration!
Sign up for our newsletter to receive the latest from Beauty Blitz delivered straight to your inbox.