Topshop Make Up: Sandstorm Collection
Topshop's limited edition Sandstorm Collection features sun-faded neons and metallics perfect for complementing a summer wardrobe and glowing skin!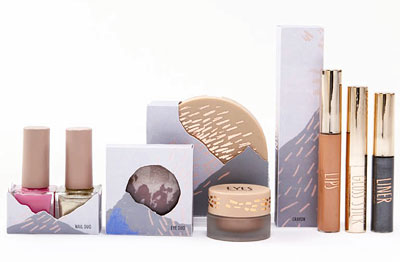 "Heavily influenced by the gorgeous and spiritual Burning Man festival based in the Nevada desert, I was very much inspired by the eclectic mix of bleached out neon's and tarnished, dusty metallics that create the landscape of the festival," said Topshop Senior Designer Lizzie Dawson. "I wanted this to translate into a unique and experimental mini spin off trend range for the makeup collection, one that embodied the essence of S/S 11. The end result is a collection of one-off formulas in contrasting colors and textures that encapsulate the whole experimental, festival vibe."
Here's a look at a few of my favorites from the collection.
Metallic Mousse Eyeshadow in Glint (bronze) + Tundra (khaki), $16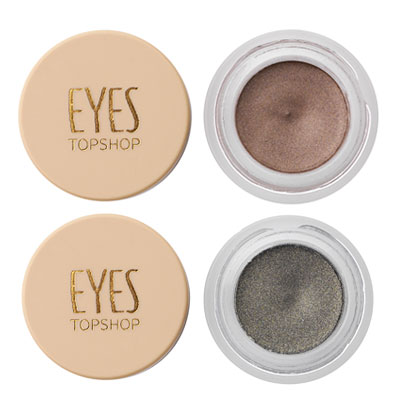 Don't be intimidated by these easy-to-use pots! While they might look like a creamy eyeliner, they're actually a smooth and lightly whipped metallic eyeshadow. They go on light, so you can easily apply it to the lid and add more pigment for a more intense look.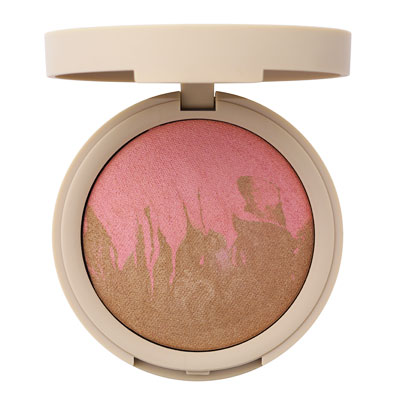 This artistic take on a blush/bronzer duo looks lovely in the compact, and gives you that perfect blend of golden glow with a hint of pink. Of course you can use them separately, too!
Nail Duo in Wilderness (turquoise/silver) + Zealous (pink/gold), $18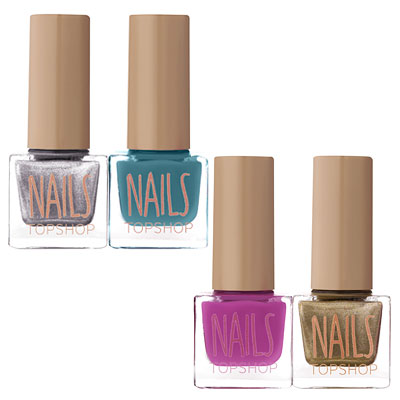 I have such a weakness for polish, and I love how these duos give you two complementing shades. You can use one for your toes and the other for your fingers. Or you can get a little more creative and paint the color shade on all your fingers and leave the metallic shade for your ring finger, plus you could try layering the metallic shade over or under the color. It's the perfect way to experiment with your nails!
Get the latest beauty news and inspiration!
Sign up for our newsletter to receive the latest from Beauty Blitz delivered straight to your inbox.