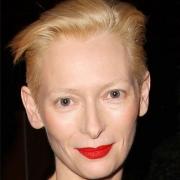 We have yet to see Tilda Swinton do her thing as the newest face of Nars (her spring makeup ads don't drop until January), but she has been wearing the makeup extremely well lately. Case in...
read more >>
Tilda Swinton in the Spring 2015 ad for NARS' Eye-Opening Act color collection.   You've got to love a beauty spokesperson who's more than just a pretty face. NARS has just named actress Tilda...
read more >>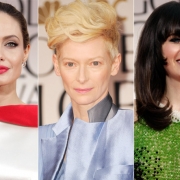 The Golden Globes are, without fail, the best red carpet for beauty stalking - and this year's awards didn't disappoint. Read on for our top favorites and fails.
read more >>
January 15, 2012 - 12:49pm
What We're Loving Now