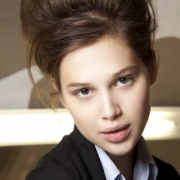 Move over wrinkle fighters, skin brightening (a.k.a. hyperpigmentation correction) is the latest growing category in skincare. From teens with post-breakout blemishes to adults with age spots, we can...
read more >>
How many products, people, hours and tools does it take to create the beauty looks for Fashion Week's runways? Let's just say we needed more than our fingers and toes to count these numbers. Read on...
read more >>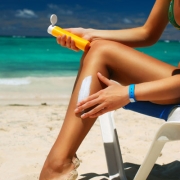 Wait - you might say - aren't there responsible scientists testing all these sunscreens? Yes, but that doesn't mean your bottle is telling you the whole truth. Here's what to look for on the label...
read more >>
What We're Loving Now