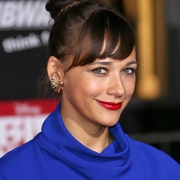 By now, it's probably obvious that we're huge fans of the topknot. Anyone who hates having to wash their hair every day will agree. And with so many different types of knots to achieve, throwing your...
read more >>
Sure, the Oscars gave us a host of pretty hair and makeup, but the Vanity Fair Oscar Party rivaled it with looks like Rashida Jones' woven updo. Rashida stayed true to her individual style at the...
read more >>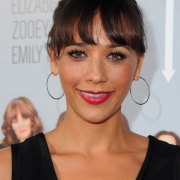 Rashida Jones is a regular on Parks and Recreation and has starred in movies like The Social Network and Our Idiot Brother. She's currently partnering with Dove on the "Make Friends With Your Hair"...
read more >>
What We're Loving Now