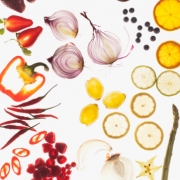 You might want to skip the beach this Labor Day weekend and hit up the farmers market instead. A new study (via The Telegraph) suggests that the glow you get from eating carotenoid-rich...
read more >>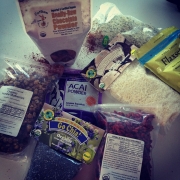 We're going to modify Mark Twain's famous quote a little and venture to say that there are three certainties in life: death, taxes, and an unquenchable curiosity about what models eat. We can't do...
read more >>
    The Beauty Detox Solution by clinical nutritionist Kimberly Snyder may be the ultimate beauty guide. But you won't find advice here about slathering on creams and serums or getting Botox...
read more >>
What We're Loving Now