Last night's Fashion Los Angeles Awards featured a sea of beautiful people, including Drew Barrymore, Gigi Hadid, Rihanna and Miley Cyrus. But it was Nicole Richie and Katy Perry who had us...
read more >>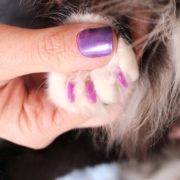 Kelly Osbourne dared Nicole Richie to dye her hair purple. She took on the challenge and looks killer. [Huffington Post]   There's an ice cream shop in LA that offers – get this – an ice cream...
read more >>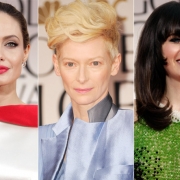 The Golden Globes are, without fail, the best red carpet for beauty stalking - and this year's awards didn't disappoint. Read on for our top favorites and fails.
read more >>
January 15, 2012 - 12:49pm
What We're Loving Now