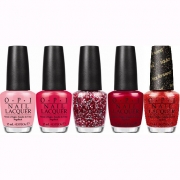 Minnie Mouse is no stranger to fashion (remember that Lanvin number she rocked for Barney's Electric Holiday?), and her first venture into beauty with OPI proved to be successful. That's why the...
read more >>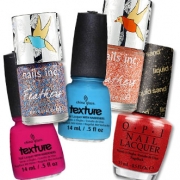 First there was glitter, then crackle and matte. Now, the latest in nail polish formulas are polishes with a rough texture. This cool formula mimics sandpaper on the nail for a new way to jazz up...
read more >>
I might be a little late with this, but I'm kind of obsessed with OPI's Liquid Sand formula. The four original shades are featured in Mariah Carey's OPI collection and a new color will debut as part...
read more >>
What We're Loving Now