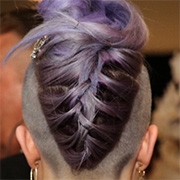 Meet the laced up topknot. We've seen iterations of this hairstyle make the rounds on Pinterest before, but Kelly Osbourne's purple mohawk makes her version stand out even more. Osbourne wore...
read more >>
Photo: Getty Images   Forget flowers. Safety pins are the new hair accessory du jour — at least for Kelly Osbourne, who wore pins in her purple hair at an event last night. [Huffington Post]  ...
read more >>
June 20, 2014 - 11:43am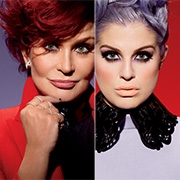 Mother-daughter duo Sharon and Kelly Osbourne don't just share a penchant for curse words and not-found-in-nature hair colors. Now the reality stars turned TV hosts have co-collaborated on a two...
read more >>
What We're Loving Now