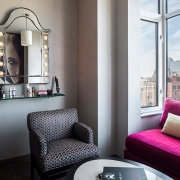 Sure, having a fully stocked (albeit overpriced) in-room selection of mini booze bottles and Toblerone is convenient. But what if your cravings are of the beauty variety? Say, you realized that...
read more >>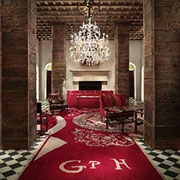 Just like movie theaters pipe eau de butter popcorn through their air vents to whet your appetite, hotels perfume their lobbies with signature fragrances to set the mood — and some of these bespoke...
read more >>
Have you ever had to use the bath products in hotel rooms only to find out how crappy they are? It's always nice to find brands we love on our hotel room vanities. Being away from home means you...
read more >>
What We're Loving Now