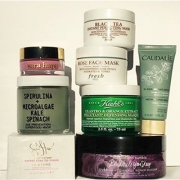 I assembled a mask force in response to widespread allegations that my skin looks dry. After careful investigation, I determined that these seven masks perform beyond my expectations. Left: 1. Sara...
read more >>
  You can tell a lot about a person from her beauty product graveyard. My stash of unused products is particularly robust in the hair mask category. My wavy/curly hair is prone to dryness, but I...
read more >>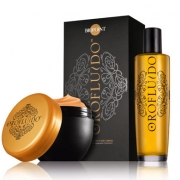 There's been a recent surge of excitement around the beauty blog circuit about indie haircare brand Orofluido launching a full range of products stateside. Orofluido hails from Europe, where it...
read more >>
August 8, 2011 - 10:54am
What We're Loving Now