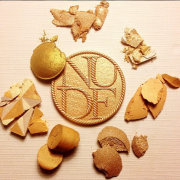 If you're not following Beauty Blitz on Instagram, what are you waiting for? Here's our latest snap from our behind-the-scenes feed. Gold digger. Clockwise from top: Bobbi Brown Gold Sparkle Eye...
read more >>
May 29, 2014 - 12:00pm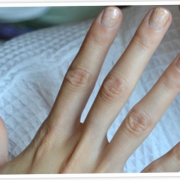 OPI whipped up an intoxicating manicure for Katharine Polk today at the Houghton Spring 2013 collection. Think back to those days of doing shots in college. Remember the cinnamon schnapps that...
read more >>
Quick word association.   What comes to mind immediately when you hear "gold lamé?"    Our minds instantly go the Bill Travilla gown (see above) that Marilyn Monroe wore in Gentlemen Prefer Blondes...
read more >>
What We're Loving Now