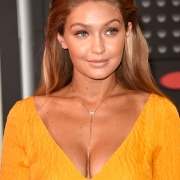 There were a lot of heart-stopping beauty moments at the VMAs last night, but Gigi Hadid had our jaws to the floor at first sight. Here bronzed up body and gorgeous mane could not have been sexier,...
read more >>
Gigi Hadid for Harper's Bazaar UK. Photo via: Beauty Scene   So much of beauty is about shapes — a perfectly flicked cat eye, a bob that skims the jaw just so — but a new editorial for Harper's...
read more >>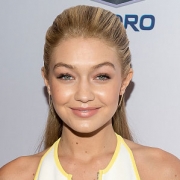 Gigi Hadid is having a pretty damn good 2015 so far. Aside from becoming the face of Maybelline and landing Tom Ford and Guess campaigns, the gorgeous 19-year-old model kills it in the 2015 Sports...
read more >>
What We're Loving Now