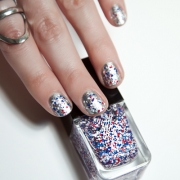 Have you noticed that dressing up in full red-white-and-blue regalia for summer holidays has become a thing? No longer is it enough to show up to a Memorial Day barbecue or Fourth of July...
read more >>
  Nail polish has come a long way since its early days during the Ming Dynasty, when royals wore red and black nail color made from beeswax, egg whites, gelatin, vegetable dyes and gum arabic....
read more >>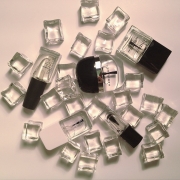 If you're not following Beauty Blitz on Instagram, what are you waiting for? Here's our latest snap from our behind-the-scenes feed. "Are we clear?" "Crystal." #NameThatMovie Left to Right: CND Air...
read more >>
March 21, 2014 - 2:00pm
What We're Loving Now