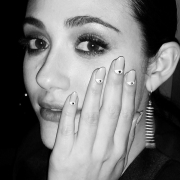 Ever since its major display on the fall 2014 runways, minimalist nail art has overtaken elaborate designs. But as Emmy Rossum proves, simple doesn't have to mean boring. The actress attended a...
read more >>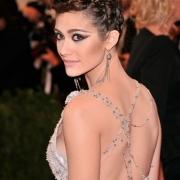 Although there were many subtle statements at the Met Gala, celebs who went big really stood out from the crowd. Emmy Rossum was one of those people. Her braided corn rows and graphic eye makeup...
read more >>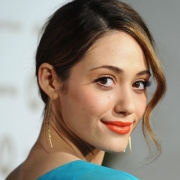 All this talk about statement lips lately has inspired me. And kind of made me sad. The experiment inevitably goes like this: I'll see a photo of some runway Amazon effortlessly owning an electric...
read more >>
What We're Loving Now