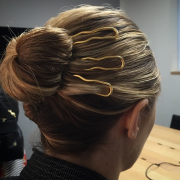 A photo posted by Mark Townsend (@marktownsend1) on           Apr 28, 2015 at 6:17pm PDT   The Best Use of an Oversized Hair Pin award goes to Mark Townsend, who created this incredibly chic...
read more >>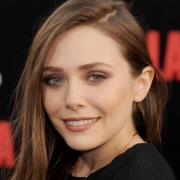 Ever since we laid eyes on the reddish-pink eye shadow at Suno's Fall 2014 show, we knew the red-eye trend would be big for fall. But Elizabeth Olsen is one step ahead of us, rocking the look a...
read more >>
At the In Secret Los Angeles premiere, Elizabeth Olsen showed us how minimal makeup can make a maximum impact. We can't decide which part of the look has us "oohing" and "aahing" — the soft bronze...
read more >>
What We're Loving Now