Raise your hand if your face never gets as tan as your body in the summer. I know how you feel, but I still apply my SPF 50 because a natural tan isn't worth the sun damage. Instead, I rely on a good...
read more >>
My obsession with lipstick and nail polish has been coming in second place to skincare recently. It might be because the last time I had a facial with my mom, an esthetician, she told me that I am...
read more >>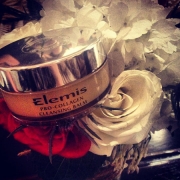 Cleansing balms may not be the first type of cleanser that people gravitate towards, but if you ask me, they should be. When I tried the newest addition to UK brand Elemis' Pro-Collagen range, I...
read more >>
What We're Loving Now