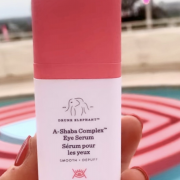 I don't usually get psyched about eye treatments, because I'm a cranky skeptic with certain categories. I just throw on sunglasses and pretend my pillowy undereyes don't exist. (Admittedly, not a...
read more >>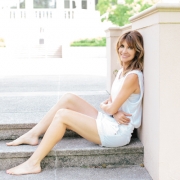 Twelve tubes of lipstick? Poetry scribbled on Sephora receipts? Keys to a Harley? You can tell a lot about a person by the contents of her bag. In our What's in My Bag series, we ask style...
read more >>
  Step aside argan, there's a new oil taking over our skin and hair care routines. While we love you for your fatty acids and vitamin content, we can't help but lean towards marula oil's higher...
read more >>
What We're Loving Now