The scene can get pretty crazy in the beauty prep area at Fashion Week. Yesterday, backstage at Creatures of the Wind's show, I was sandwiched between a giant zoom lens and a trashcan for 10...
read more >>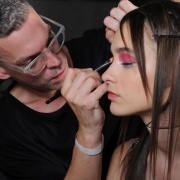 When designers reference a character from a Godzilla film for their spring collection, you know the look walking down the runway is going to be major. To compliment printed skirts, boxy jackets, and...
read more >>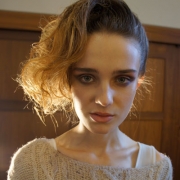 The Creatures of the Wind Fall 2012 collection was inspired by "a book from the 17th century called, The Secret Commonwealth: Of Elves, Fauns and Fairies," said designer Chris Peters. The hair,...
read more >>
What We're Loving Now