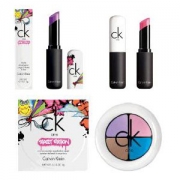 The 90s wouldn't have been All That (Nickelodeon fans, see what we did there?) without a daily spritz of ck one. Fast forward to 2013 and we can't get enough of the ck one color line. The hues are...
read more >>
  We're loving this understated yet feminine makeup look that makeup artist Hung Vanngo created for Camilla Belle during New York Fashion Week. "Camilla loves to experiment with color," Hung said, "...
read more >>
Remember ck one? Well, this particular fragrance brings me back to the halls of my middle school, where I rocked this awesome scent. I thought this cool unisex scent would boost my own cool factor,...
read more >>
What We're Loving Now