They seem mutually exclusive: organic beauty and sleek, modern packaging. I try to use environment-minded products, but their paper and card board containers they typically make a crumbling mess of...
read more >>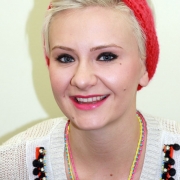 We've resolved to kick off 2012 by busting out of our respective beauty ruts. My challenge? Try a different makeup look each day for a week. The experiment inspired me to step out of my comfort zone...
read more >>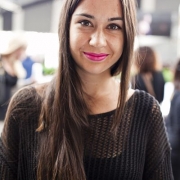 Photo: Mat Szwajkos for Beauty Blitz Rhiannon Yarrow, a beauty publicist, says she usually gravitates towards a bold lip because "I don't wear color in my outfits, so it adds a punch of color." She...
read more >>
What We're Loving Now