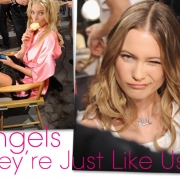 They're 5'11" on average and can withstand a crescendo of flashes without blinking, but models at this year's Victoria's Secret fashion show have more in common with you than you may think.
read more >>
It wasn't too long ago that Victoria's Secret moved diamonds from the ring finger to lingerie. And this year, Victoria's Secret commissioned a heavily bejeweled perfume bottle to match. Naturally,...
read more >>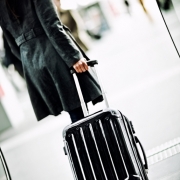 The life of a model may look glamorous (and let's be real, lots of it is!), but anyone who's been jet lagged knows that constant travel is far from relaxing. Still, when it's your job to look...
read more >>
What We're Loving Now