Sonia Kashuk's Tips for Surviving the Holidays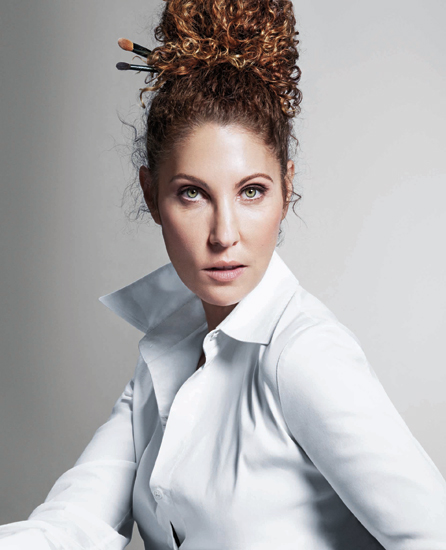 Sonia Kashuk has every reason to be thankful this holiday season.
The November launch of her Bath and Body Collection has put the makeup maven's affordable brand for Target on another level of awesome.
When it comes to luxury without the hefty price tag, Sonia's products reign supreme. And the 31-piece range of fragrance and body products is no exception. We had a chance to speak to Sonia about the new collection, surviving the holidays and her winter must-haves. 
The Sonia Kashuk for Target brand will be celebrating its 15th anniversary next year, so adding a new range to the line has been a long time coming. But, as a makeup artist, you would think that Sonia would venture more into skincare rather than bath and body, right? Not so fast. Sonia doesn't believe in competing with something that already exists. "There was a real void in luxury body care that's affordable," she said. "I wanted something that owned scent, formula and packaging. There are so many great [skincare] products out there so why try to go against them?"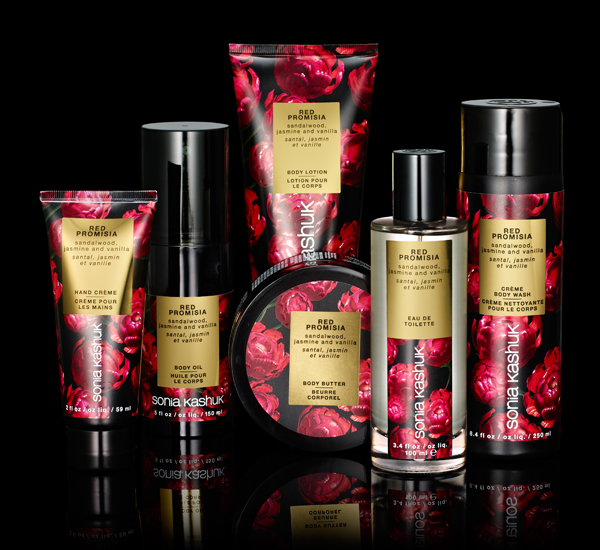 And so the Bath and Body Collection was born. Sonia teamed up with Buero New York to create the beautiful, hand-illustrated designs on the packaging, and Jérôme Epinette of Robertet for the four, unique scents:
Pink Innocencia
,
Purple Seductia
,
Yellow Alluriana
and
Red Promisia
(pictured). With such a wide variety of makeup, bath and body products and accessories at her fingertips, you can only image what Sonia's bathroom looks like.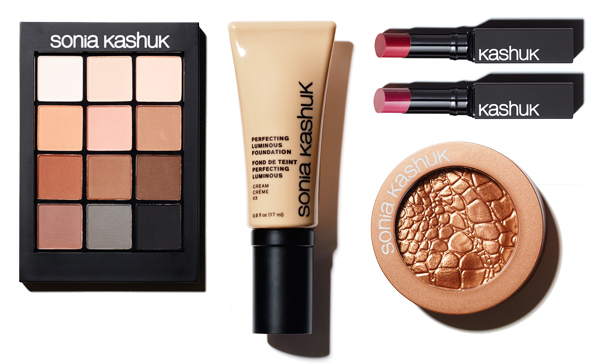 As for her winter skincare rules, Sonia survives the frigid weather with a few key necessities. 
Treat your skin.
"Moisturize, moisturize and moisturize! I always use a heavy night serum and moisturizer. Lip balms are crucial for me during winter. And drinking a lot of water makes a difference. I am also a huge believer in facials. My facialist, Vicki Morav, is amazing. Everyone knows you can't touch Sonia's schedule during facial time. Facials are the key elements for me in skincare." 
If you can't get as many facials as you'd like, Sonia recommends steaming and using exfoliating products at home.
Take your time.
Find time to be a girly girl this holiday season. She promises it will keep you sane during this stressful time of the year.  
"You want to allow time to play and have fun," she said. "Allow for your shower and/or bath time and set your hair. That way, you have ample time and you're never feeling rushed. That's one of the most stressful things. Have the time to try something - a lash, or making your eye a little stronger. If you're a lipstick girl, we have a beautiful matte red lipstick. It doesn't have to be extreme, but give that extra five minutes of detail to perfect it. That girly getting ready time is fun."
Gift like a genius.
Finally, if you're still stumped on what to give your loved ones this year, take notes from Sonia unexpected gift guide.   
"During this time of year, I am all about giving and thanking people for everything they have done for me. I'll definitely be giving tons of my bath and body collection, as well as my
holiday brush set
combined with the
Vanity Cup
. A red lipstick as a stocking stuffer. Coffee table books are something people don't normally buy for themselves but love. Beautiful scarves for those living in winter weather. Jewelry is a nice, personal gift. Also, something unexpected like the gift of a psychic, massage or trainer. Or even an ipod loaded with music. Paying attention to personalizing a gift is really special."
The Sonia Kashuk Bath and Body Collection is available at Target and Target.com. 
Photos Courtesy of Sonia Kashuk.
Keywords
Get the latest beauty news and inspiration!
Sign up for our newsletter to receive the latest from Beauty Blitz delivered straight to your inbox.