Think Fragrance is Just About Smelling "Pretty"? Prepare to Have Your Mind Blown by Perfume Critic Chandler Burr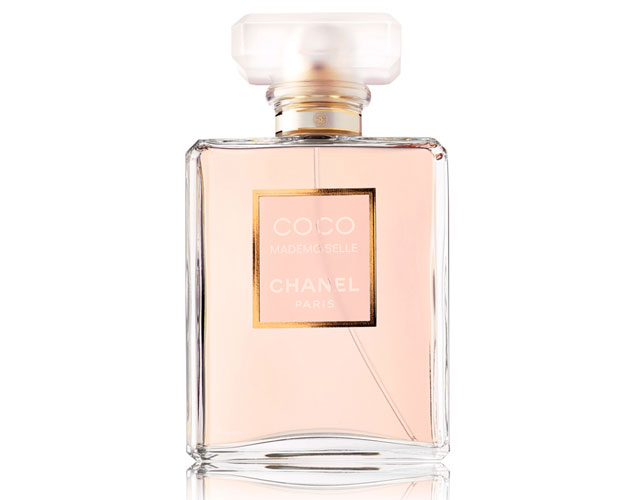 While fragrance terms like "chypre" and "oriental" still confuse me, I have aspirations of someday becoming a scent connoisseur. So I was pretty excited for the chance to pick Chandler Burr's brain. You might recognize his name from his long-running stint as New York Times perfume critic, or from his two books on fragrance (The Emperor of Scent: A True Story of Perfume and Obsession and The Perfect Scent: A Year Inside the Perfume Industry in Paris and New York, both recommended reading!). Now, as Curator of the Department of Olfactory Art at New York's Museum of Arts and Design and GQ's scent editor, Chandler is bringing his expertise to shopping social network OpenSky.com, where he'll curate his handpicked fragrance favorites. To celebrate his new shop, the scent expert agreed to answer a few of my questions about training your nose in pursuit of amazing fragrance.
Beauty Blitz: When shopping for fragrance, I think a lot of people don't know where to start, and they end up buying something bland and mass-marketed. What are some ways we can be more critical and adventurous in our scent choices?
Chandler Burr: Start by understanding that there are out there scents that will catch you completely off-guard, that will delight and mesmerize you and change both the way you perceive yourself and the way others perceive you. Fresh breath is first. (You can't be too careful about that.) Your scents are right behind, and crucial. And remember—it's a strange way to put it maybe—that you're not looking for a "perfume." Why? Because admit it, you associate that word (we all do, OK?) with our moms, and for that matter our dads, her heavy, thick, cloying "perfume-y"  thing, his uninteresting, unvarying cologne. If this is what you think perfume is in the 21st century, your experience of scent hasn't escaped the 1950s. It's a completely new world, guys. "L'Eau d'Hiver"—unlike anything you've ever smelled, with a beauty that is almost baffling at first, a scent like silence and cloud yet suffused with a warm air and hiding inside an edge like a knife made of bittersweet bergamot. I'm telling you, this is as far from the perfumy stuff you remember as a 1968 telephone is from the Apple iPhone 5. 
Keep this in mind: You're looking for something you don't know what you're looking for. That's the adventure. 
Then go to the internet. There is vast and astonishingly well-ordered information on virtually every perfume on the market. Ignore marketing sites. Go to the blogs, look for the reviews, and start reading. This may sound strange, but the readers' comments are actually, in my view, secondary. It's the really good bloggers, who cover the major launches as well as showing you things you've never heard of or even imagined, who will give you thoughtful, informative critical reactions. Just like you'd do with movie and book critics, find the bloggers that resonate with you. There are hundreds, perhaps thousands of them. Start with the best: boisdejasmin, perfumeshrine, basenotes, theperfumemagazine, fragrantica, nstperfume, thenonblonde, perfumeposse, cafleurebon, perfumesmellinthings, graindemusc, 1000fragrances, katiepuckricksmells, olfactoriastravels, eaumg, persolaise. 
(Also: Completely ignore anyone who robotically lists the raw materials. You couldn't care less. "Rose, jasmine bitter orange, benzoin, blah blah." Who cares. It's absurdly reductionist and utterly unhelpful. You could give pastry chef Elizabeth Faulkner and me both flour, eggs, butter, sugar, and chocolate, and I will guarantee that what she'll make out of these raw materials will be an order of magnitude better than what I could make out of them on my best day. What matters = talent x materials.) 
Then explore. Ever heard of Chantecaille's "Kalimantan," Arquiste's "l'Etrog," Frédéric Malle's "Géranium Pour Un Homme," l'Eau d'Italie's "Paestum Rose," Diptyque's "Eau de Lière," James Heeley's "Menthe Fraîche," Comme des Garcons "2"?
But don't be a snob. Some of the niche things suck and some of the best things are produced by the major brands. Guerlain's "Rose Barbare," Dior's "J'adore" and "Dior Homme," Estée Lauder's "Pleasures," Chanel's "Coco Mademoiselle," Hermès' "Un Jardin sur le Nil," Prada's "Infusion d'Iris." 
BB: Say I'm a novice but aspiring fragrance connoisseur. How would I begin to "train" my nose?
CB: Smell everything. Then smell everything again. Then again.
By the way, ignore marketing that genders scent into masculines and feminines; the ONLY criteria you care about are the quality of the materials, the design of the work (does it hold together for hours, does it last, does it diffuse beautifully), and whether you love it.
BB: What's a recent launch that's truly wowed you? A classic that's stood the test of time? What's so great about them?
CB: I was wowed by Viktor & Rolf's "Spicebomb." Which by the way is marketed as a masculine, Exhibit A for why you should ignore gendering since this thing is terrific on women. The creative directors have the balls to be weird and daring and, well, to have balls, and the artists who made it are at the top of their game, and L'Oréal, the licensee, really allowed them to put money (a.k.a quality perfumery raw materials) into the juice. You can smell the money and you can smell the talent. It's a terrific contemporary post-spice spice that smells of graphite and cream and silk. Givenchy's "l'Interdit," Piguet's "Fracas," Dior's "Diorama," and "Chanel No 19" all remain categorically spectacular and should be owned by everyone. They are (respectively) drop-dead glamour (liquid gold launched in 1957), blow-you-away cutting edge (this is a 1948 perfume), blow-you-away glamour (1949), and drop-dead elegance (1971).
BB: Finally, is shopping for fragrance online - without smelling it first - as reckless a proposition as it sounds? Why or why not?
CB: In one sense—information—it's less risky, in fact much less, than buying a perfume in a store because you've vetted it beforehand. If the reviewer and readers have told you that this thing opens beautifully and collapses into a mess on your arm before the 30 minute mark or that one comes apart and crashes like a cheap motorbike, that's something you can't know by trying it at a counter. Nor can you judge performance easily; for that you need to wear the scent at least three or four days, and once you carry it out the door, that's it.
On Open Sky I'm going to be curating the scents I think are best, using the same criteria I used when writing the New York Times Scent Notes column. Three objective metrics: persistence (how long does it stay on skin), diffusion (is it designed well so it performs at the right volume, neither too loud nor too soft), and structure (did the olfactory artist build it solidly so it stays locked together, no single material falling off mid-performance, no deterioration, but functioning like a high-performance vehicle). And the subjective metric: Do I think it's beautiful, breathtaking, innovative, hypnotic, does it, in the way that a scent can, change your world, lighten it, deepen it, refresh it. (And do good; 100 percent of my post-tax profits from Open Sky are donated to the Department of Olfactory Art, for which I'm the Curator, at the Museum of Arts and Design in New York.) That's the value-added here, and I'm totally looking forward to it. There are so many great things out there, wonderful things. Wait till you smell "L'Eau de Tarocco," "Mister Marvelous," and "En Passant." 
OpenSky.com's new beauty section launches today, with picks from 10 expert curators including celebrity makeup artist Pati Dubroff, hair stylist Orlando Pita and, of course, Chandler Burr. Join now and you'll automatically be entered to win a prize package featuring 12 full-size products.
Keywords
Get the latest beauty news and inspiration!
Sign up for our newsletter to receive the latest from Beauty Blitz delivered straight to your inbox.