Survey: 4 of 10 Women Suffer from "Porexia"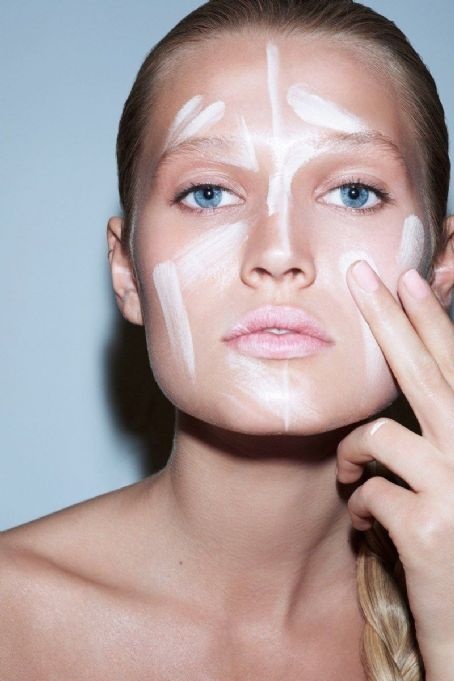 Photo: Toni Garrn By Katja Rahlwes For Vogue Paris June/July 2012
Pores are always a touchy subject for me. I was genetically blessed with extra large ones (thanks, mom!) and I'm constantly
looking for products
to help keep them under wraps. Did you know that there are approximately 20,000 pores on your face alone? Sounds like my worst nightmare. 
Fortunately, I am not alone.
L'Oréal Paris
recently conducted a survey to see just how obsessed women are with their pores. Turns out,
Regina George
and I are not the only ones who hate their pore size.
The study showed that 47 percent of US women would make a serious sacrifice in exchange for smaller pores
: 26 percent would give up alcohol, 17 percent chose social media and 11 percent would give up shaving! 
Call me crazy, but I love a good cocktail, live on Instagram and can't sleep in shorts unless my legs are smooth. So, no, I would never give up any of those things for smaller pores. But it's clear that "porexia" is a thing, and I think I've got a serious case. 
"Almost every day, patients come into my office complaining about their pore size," says L'Oréal Paris Consulting Dermatologist Dr. Gervaise Gerstner. "In fact, it is one of the top three skincare concerns I hear from women." 
Check out more fascinating survey results below: 
Four of 10 US women feel that their pores are too big. 
13 percent of women have avoided taking selfies became of their pore size. 
19 percent of women edit or filter photos to hide skin imperfections. 
23 percent avoid magnifying mirrors.
14 percent worry about their pores while on a date. 
One in five women say they began noticing the size of their pores when they were between 15 and 20 years old. 
But there's good news! Your large pores will not affect your love life. L'Oréal found that over 50 percent of men admit that they have never noticed the size of the pores on a woman's face. I can hear your huge sigh of relief from here!
Keywords
Get the latest beauty news and inspiration!
Sign up for our newsletter to receive the latest from Beauty Blitz delivered straight to your inbox.