What Happens When Identical Twins Use Not-So-Identical Skincare Regimens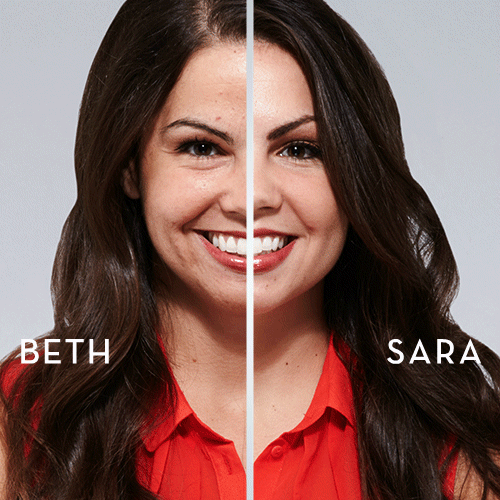 As a professional lab rat/beauty writer, I test products on my face like it's my job — because it is. But it's often hard to know when a new skincare addition is working, since even before and after photos don't always tell the whole story (can you tell how soft someone's complexion is from a picture? I can't). Now a new study has found a way to show living, breathing proof of how well an anti-aging regimen really works…by using identical twins.
The scientists at Olay recruited 21 pairs of genetically identical twins aged 20 to 53 to undergo an eight week clinical study of the brand's Pro-X anti-aging products.
One twin in each set served as the control, sticking with her current skincare routine, while the other sister began using either the
Pro-X by Olay Intensive Wrinkle Protocol
or
Tone Correcting Protocol
regimen. The twins started out with similar skin issues — uneven tone, hyperpigmentation, fine lines — but after eight weeks, they weren't so identical anymore.
In 100 percent of the pairs, both sisters agreed that the one who used the Pro-X products was now the good skin twin.
(Scientists also tracked results using before and after imaging, and verified a significant reduction in wrinkles and dark spots.)
Get the latest beauty news and inspiration!
Sign up for our newsletter to receive the latest from Beauty Blitz delivered straight to your inbox.