Study: This is the Most Wrinkle-Prone City in America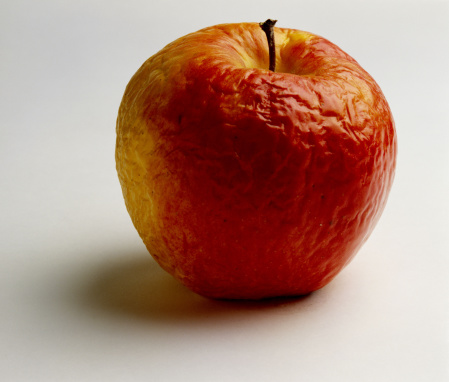 We know that environmental aggressors play a huge role in our skin's aging process, but did you know that your geographic location can also be the cause of all those wrinkles? We can't win, guys. 
A recent study held by
RoC Skincare
, in partnership with independent research firm
Sperling's BestPlaces
, determined the 50 most wrinkle-prone regions in the U.S. But while many studies rely on the impact of your lifestyle, occupation and environment, this one added a few unique points to the party: stress levels, traffic commutes and diet. And guess what? NYC ranked at number two! The meta-analysis of original and existing research concluded that since residents have the longest commute and third-highest number of sleepless nights, Big Apple residents are the second most wrinkle-prone in America. Are you surprised?
Check out the complete list of the 50 most wrinkle-prone regions in the U.S. below. Did your area make the cut? Tweet your rank using the hashtag #RoCWrinkleRanking to share and compare your results with others. 
Riverside, California
New York, New York
Philadelphia, Pennsylvania
Atlanta, Georgia
Baltimore, Maryland
Denver, Colorado
Chicago, Illinois
Newark, New Jersey
St. Louis, Missouri
Orlando, Florida
Washington, District of Columbia
Nashville, Tennessee
Tampa, Florida
Miami, Florida
Houston, Texas
Los Angeles, California
Charlotte, North Carolina
Dallas, Texas
Phoenix, Arizona
Warren, Michigan
Edison, New Jersey
Indianapolis, Indiana
Fort Worth, Texas
Boston, Massachusetts
Oakland, California
Las Vegas, Nevada
Nassau County, New York
Detroit, Michigan
Pittsburgh, Pennsylvania
Cincinnati, Ohio
Fort Lauderdale, Florida
Providence, Rhode Island
Cambridge, Massachusetts
Jacksonville, Florida
Austin, Texas
Sacramento, California
Seattle, Washington
Kansas City, Missouri
Columbus, Ohio
Milwaukee, Wisconsin
San Antonio, Texas
Virginia Beach, Virginia
San Francisco, California
Cleveland, Ohio
Portland, Oregon
West Palm Beach, Florida
San Jose, California
Santa Ana, California
Minneapolis, Minnesota
San Diego, California 
Get the latest beauty news and inspiration!
Sign up for our newsletter to receive the latest from Beauty Blitz delivered straight to your inbox.