The New York Times: "Toner Is Having Its Moment"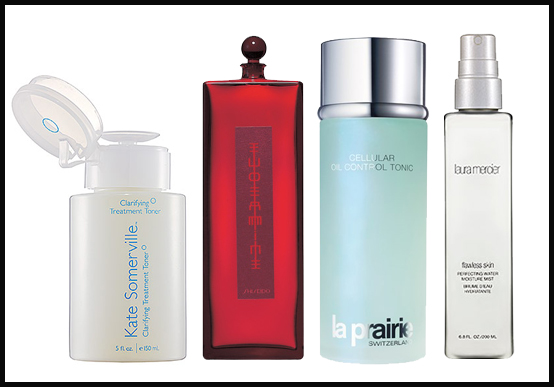 Take a look at your skincare regimen - is there a toner in the bunch? We wouldn't be surprised if there wasn't. The product, usually applied post-cleansing and pre-moisturizing, is said to not really give you any major skincare benefits. So, we often skip it. 
The New York Times recently reported that while people tend to brush it off to the side, from a marketing perspective, toners actually sell. Brands like La Prairie, Laura Mercier and Kate Somerville are still introducing toners in their lines of skincare. Kate Somerville actually created one recently because of so many customer requests! Check out the New York Times article here to see what experts are saying about the product (hint: it's all good stuff!). 
While toner "is having its moment" here in the states, it actually plays (and has played) a huge role in skincare in Japan. But, don't expect to walk up to a Japanese beauty counter asking for toner - it's called "softener" there. These so-called softeners promise to promote absorption of lotion, creams and serums. Shiseido (a favorite in Japan) offers a large amount of softeners that balance out pH and moisture levels in the skin, making any product that follows more effective. 
So what is your opinion on toners? Do you think it should play a role in our skincare regimens, or is it just an ineffective extra step?
Pictured: Kate Somerville Clarifying Treatment Toner, $24, Shiseido Eudermine Revitalizing Essence, $56-79, La Prairie Cellular Oil Control Tonic, $135, Laura Mercier Flawless Skin Perfecting Water Moisture Mist, $38. 
Keywords
Get the latest beauty news and inspiration!
Sign up for our newsletter to receive the latest from Beauty Blitz delivered straight to your inbox.