Get Excited: Maybelline's Baby Lips Range is Expanding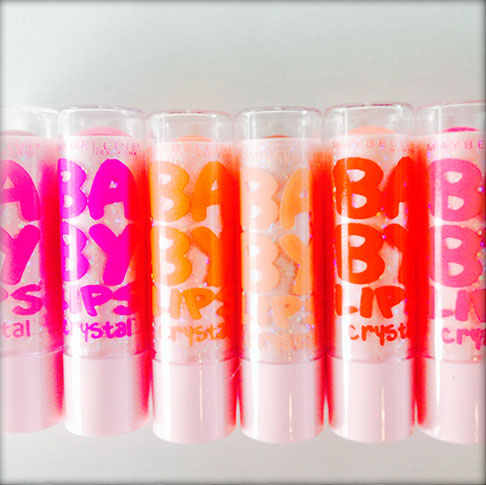 Ever since it launched in 2011,
Maybelline Baby Lips
has accumulated quite the cult following. And with good reason. The intense-care lip balm is made with vitamins C and E, shea butter, aloe and Centella Asiatica, a unique natural botanical from Asia known to transform your lips by reducing lines and smoothing our your pout over time. Plus, add SPF 20 and a variety of light tints to the mix and you've got yourself a lip balm to end all lip balms. 
Aside from the original six "flavors," the brand launched
Dr. Rescue
(a medicated version in six shades) and
Electro
(a neon-tinted collection) to join the Baby family. Now, due to popular demand, Maybelline is expanding its range even further.
Introducing: Baby Lips Crystal, shimmering versions of the beloved lippy made with pure crystal-infused color.
Be still my heart. 
Baby Lips Crystal offers the same moisturizing and renewing properties as the original formula, but with a subtle shimmer. The formula glides on effortlessly, leaving your pout adorned with a very light hint of barely-there shimmer. But unlike lip balms from the '90s, Baby Lips Crystal won't fill in your lip creases with chunky glitter. In fact, you can hardly see or feel the sparkle. It comes in six shimmering shades: Twinkling Taupe, Mirrored Mauve, Pink Quartz, Gleaming Coral, Crystal Kiss, and Beam of Blush. 
Baby Lips Crystal ($4.49) will be hitting drugstores in July. Run, don't walk. 
Keywords
Get the latest beauty news and inspiration!
Sign up for our newsletter to receive the latest from Beauty Blitz delivered straight to your inbox.