Nail Art DIY: Polka Dot Gradient
We're partnering with some of our favorite nail bloggers to bring you a summer's worth of easy, entry-level designs - minimal skills required! This week, Chelsea from Get Nailed creates a gradient nail design with polka dots. (If you'd like to see your nail art designs featured on Beauty Blitz, drop us a line at info@beautyblitz.com.)
I created a gradient nail with contrasting polka dots in summer colors - its easy to do, but looks difficult. Here's how to recreate the look!
What You'll Need
Two contrasting nail colors (I used OPI Fly and OPI Red Lights Ahead...Where?)
Makeup sponge
Bobby pin (you can use a professional dotting, but I used a bobby pin!)
Cotton swab
Nail polish remover
Base coat and top coat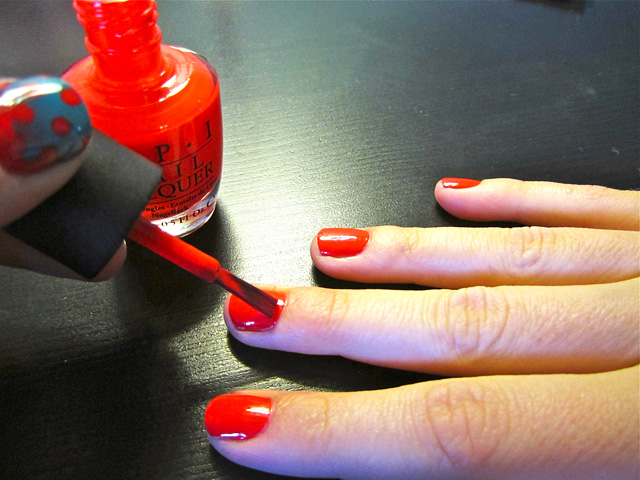 Step 1
Apply your base coat and base color, and then let dry.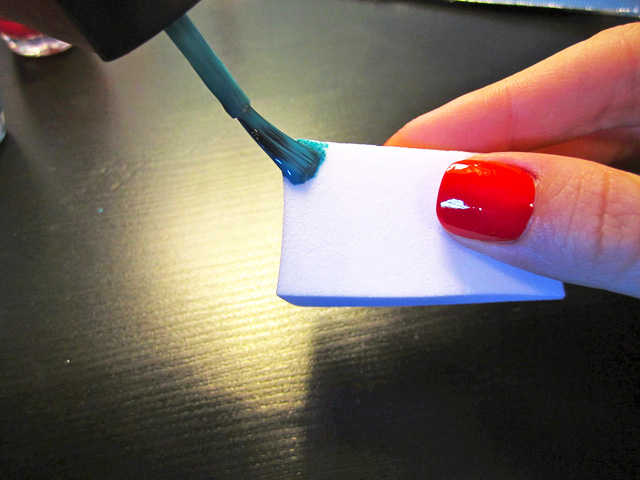 Step 2
Paint the contrasting color on the makeup sponge.
Step 3
Sponge on color, starting at the tips of the nails. Here is a link to my
YouTube tutorial
on how to do Gradient Nails.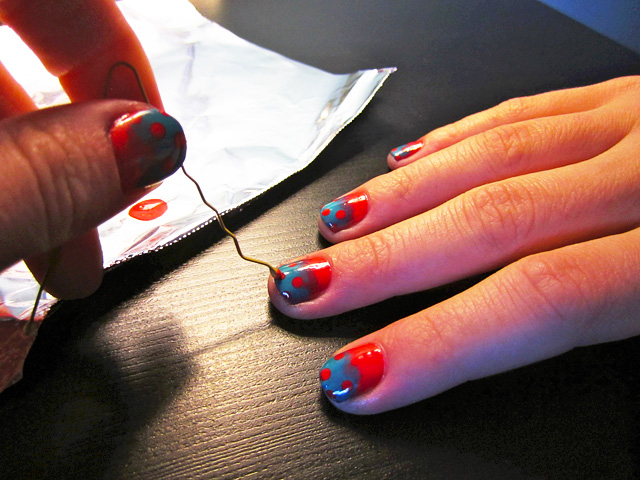 Step 4
Dip the bobby pin in the base color, and make polka dots all over the nail.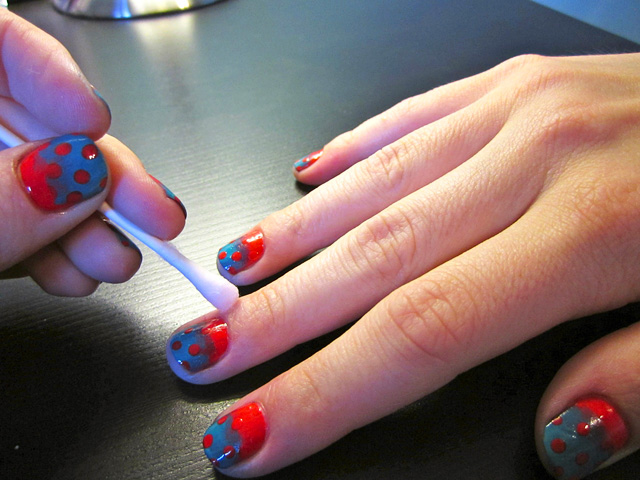 Step 5
Use a cotton swab dipped in nail polish remover to clean up any stray polish.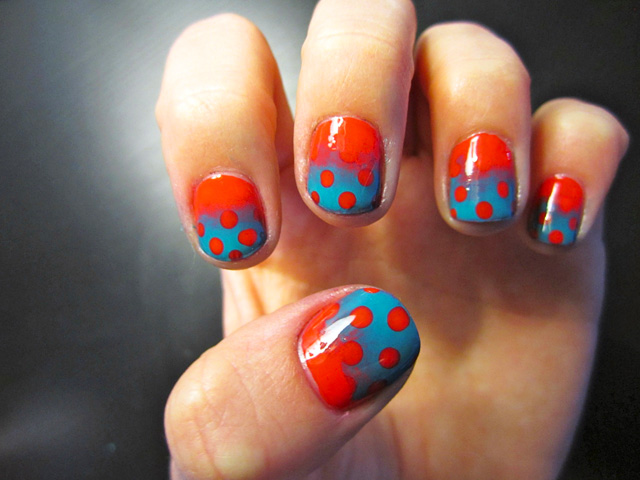 Step 6
Apply your top coat, and now your look is complete!
Keywords
Get the latest beauty news and inspiration!
Sign up for our newsletter to receive the latest from Beauty Blitz delivered straight to your inbox.