How To: Bright Teal Winged Liner with JK Jemma Kidd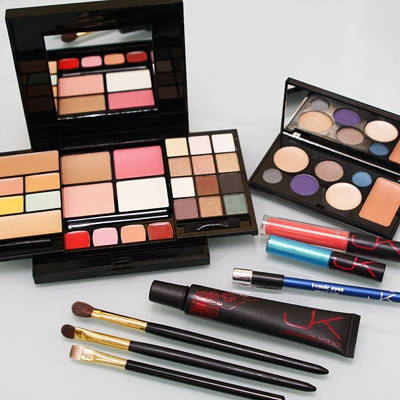 When Target reached out to me to create a beauty look based around their "Color Changes Everything" campaign, I was immediately on board. I ditched my boring winter neutrals for something a lot more fresh and fun for spring. At first I wanted to do pastels, but I ended up falling for the JK Jemma Kidd I-Tech Liquid Liner in Covert, an electric turquoise. Here's how I created my bright-eyed look!
Step 1: Creating the Perfect Foundation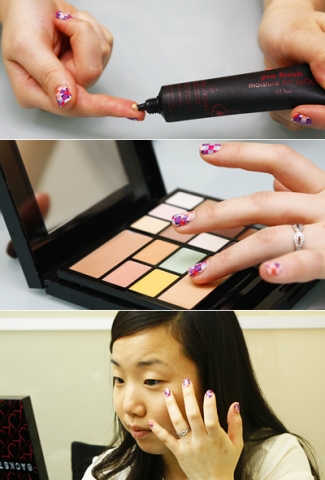 To make sure my complexion was smooth and even, I started off with the JK Jemma Kidd Pro Finish Moisture Tint SFP 20 in 01 Fair. I blended it all over my face with my fingers. Next, I used the color correcting concealers in the JK Jemma Kidd Backstage Makeup Kit under my eyes and around my nose. Lastly, I gave myself a little glow with the highlighter in Backstage Makeup Kit down the bridge of my nose, on my cheekbones and under my brows.
Step 2: Eyeshadow Base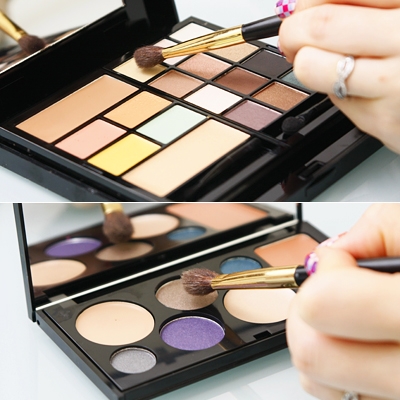 First, I brushed the lightest eyeshadow in the Backstage Makeup Kit all over my entire lid. Then I sculpted my eye with the taupe shade in the JK Jemma Kidd On Location Kit In The Spotlight.
Step 3: Creating a Blue Smoky Eye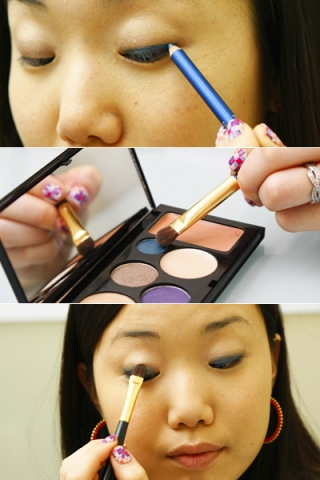 Next, I wanted to create a nice blue smoky eye to complement the bright teal liquid liner. I started by lining my eyes with the JK Jemma Kidd I-conic Eyes Pencil Liner in Pin Up. Then I layered it with the shimmering blue eyeshadow in the On Location Kit In The Spotlight palette to create the blue smoky eye.
Step 4: Bright Winged Liner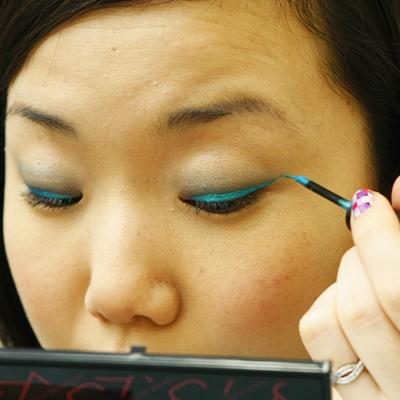 For the bold pop of spring color, I used the JK Jemma Kidd I-Tech Liquid Liner in Covert to create a neon cat eye. The highly pigmented liner glided on smooth and created a crisp (and completely smudge-proof) winged look.
Step 6: Finishing Touches
I gave myself a rosy flush using the light pink blush from the Backstage Makeup Kit, and colored my pout with a soft wash of coral color using the JK Jemma Kidd Air Kiss Shine Lip Gloss in Work It.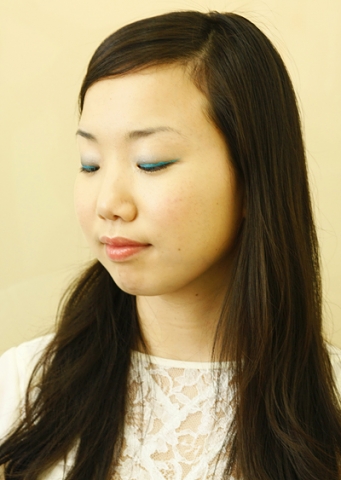 The bright blue cat eye is a colorful twist on a feminine classic. I love the bright turquoise color, and it's right on trend for spring. Plus, my colorful nails were created using Sally Hansen Salon Effects in Mod About You, which I also got at Target. How will you wear colorful makeup for spring?
Keywords
Get the latest beauty news and inspiration!
Sign up for our newsletter to receive the latest from Beauty Blitz delivered straight to your inbox.