Kiehl's Wants to De-Stress Your Skin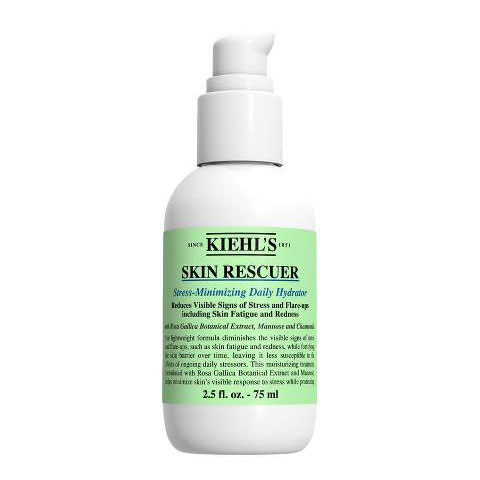 Stressed out? Well, it shows on your skin. Whether you have a deadline or only a few hours to study for an exam, stressing over it can lead to premature aging, sensitivity, and even eczema, psoriasis and rosacea. But, don't let this news stress you out even more! Kiehl's just launched the solution to save your skin from the horrors of everyday life.
The new Skin Rescuer Stress-Minimizing Daily Hydrator was specifically made to break the skin's stress cycle and combat the signs of stress on skin. Kiehl's chemists found that there were three factors that help conquer overwhelmed skin. First, treat, calm and hydrate the skin. Second, limit the release of stress signals to the skin. And third, protect the skin barrier from future reactions. The Skin Rescuer features ingredients that help solve each factor. Chamomile extract calms, shea butter hydrates, rose gallica extract limits the release of stress signals, and mannose and squalane help protect, restore and replenish the skin. All of that in a lightweight, creamy formula that feels amazing on your face.
The Skin Rescuer couldn't have come at a more perfect time with wedding season and finals fast approaching. Get yours for $40 at Kiehl's stores and Kiehls.com now.
Keywords
Get the latest beauty news and inspiration!
Sign up for our newsletter to receive the latest from Beauty Blitz delivered straight to your inbox.