Another Polar Vortex is Coming; Save Your Skin with Josie Maran's Pure Argan Milk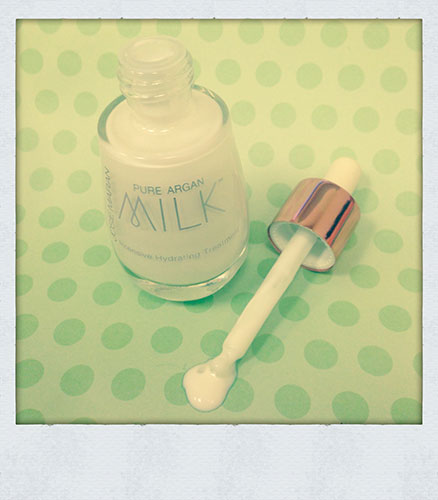 The last time a pro took a look at my face was when I had a microdermabrasion treatment before the holidays. Usually, estheticians rave about how amazing my skin is (which in my opinion is a complete lie; I've got the biggest
pores
on the planet). But not this time. "You got a facial less than a month ago and your pores are this congested?" she said. "Your skin is really dehydrated." 
The truth hurts. 
The two things I took away from that treatment (other than raw skin from my micro) were, "Okay, Klaud, your pores are congested so you're going to break out if you don't do anything about it," and "Overdose on water and moisturizer for the rest of your life." I've been really into hydrating ever since. 
The first product I turned to was a facial oil. I've been using one for a while and it worked wonders. But it wasn't until I tried Josie Maran's new
Pure Argan Milk
 ($56) that I really experience hydrated skin. After the first application, I basically sounded like the model in the '90s Herbal Essences commercials. "Yes, yes, yes!!" It was that good. 
Don't get confused. This treatment is actually not made of milk (like, at all). It's made up of Josie's famous 100% Pure Argan Oil and purified water. The mix becomes a creamy liquid that resembles milk and boasts major nourishing and renewing benefits. I could feel the moisture getting into every pore; it was magical. 
By the looks of it, I am writing this article at the perfect time. Most of the U.S. is about to get hit with
another polar vortex
. The best advice I could give you is to run to Sephora and buy this baby, stat. Your skin will thank you when you walk out of the house next week and get hit in the face by Mr. Freeze. 
Keywords
Get the latest beauty news and inspiration!
Sign up for our newsletter to receive the latest from Beauty Blitz delivered straight to your inbox.