7 Reasons Beauty Obsessives Should Visit Japan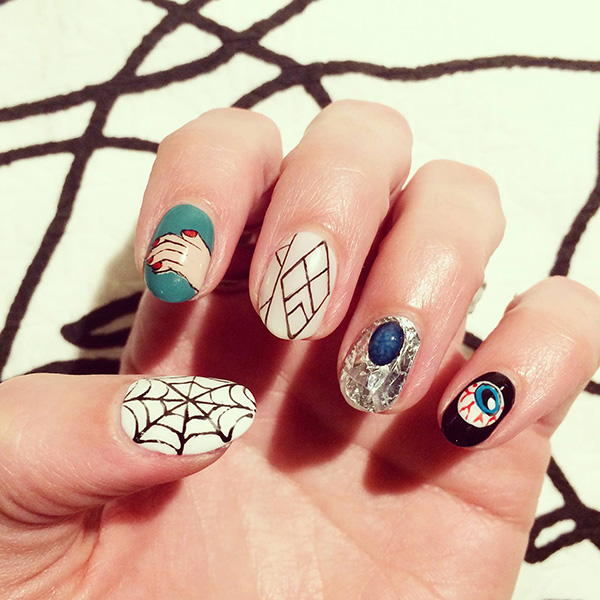 Before I visited Japan for the first time this month, I knew I would find myself in globetrotter beauty heaven. But it wasn't until I landed in Tokyo that I realized just how epic the selection of amazing products and lost in translation trends would actually be. If you feel the same way about beauty as I do, then set up a cheap flight alert now, because you need to get to Japan ASAP. Here are seven reasons to make this beauty mecca your next destination.
1. The nail art is as killer as you'd expect.
Japan basically invented nail art, but these days flat painted gel designs are becoming more popular than the crazy 3D styles of a few years ago. I got this rad manicure at
Disco Nail
, the Shibuya studio where owner Nagisa Kaneko turns out designs based on everything from runway prints to surrealist art. Watching her work was like peering into her creative mind; she mixes colors using a palette like a fine art painter, and the metallic nail is actually made with cut up pieces of aluminum foil.
Nail Salon Avarice
is another awesome shop with an insane Instagram account.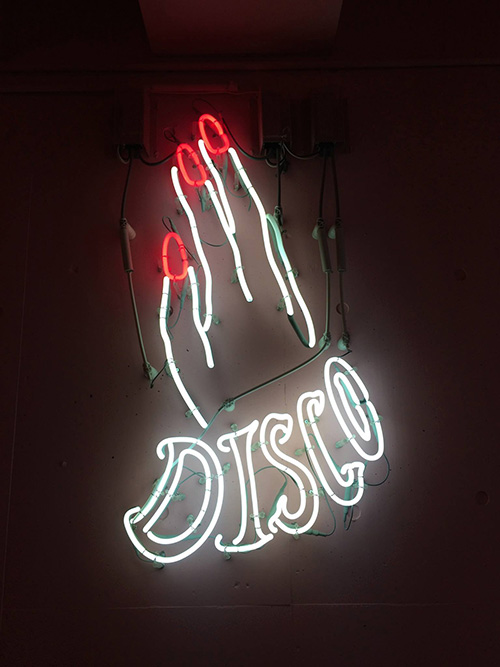 Disco is one of Tokyo's coolest nail studios.
2. Shiseido makes drugstore products.
I'm used to thinking of Shiseido as a luxury beauty counter brand, but it Japan it's even more ubiquitous than that. I spotted the label on everything from mass shampoos (the so-popular-it's-everywhere Tsubaki line) to plastic facial razors. 
Shiseido facial razors for all your peach fuzz needs.
In related news, Shu Uemura eyelash curlers cost about $8 in the beauty aisle — even though one will set you back $20 in the U.S.
3. You could spend all day picking out a facial massager.
Every drugstore beauty department I visited had an entire wall dedicated to contraptions made to massage your face, scalp and cellulite trouble zones. This is, after all, the home of shiatsu, and massage of all types is considered an important ritual for beauty and health. Now you know why all your Shiseido products come with massage diagrams on the package inserts.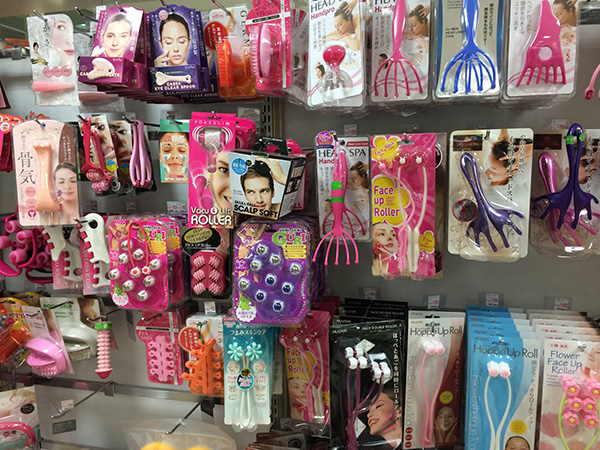 The epic selection of personal massagers at the drugstore.
4. Blotting papers everywhere!
Blotting papers are my favorite beauty product, seriously, and in Japan there are more types with cuter packaging than I could ever hope for. There, my favorite
Shiseido ones
cost a third of what they do at home. I even spotted this blotting paper dispenser in the bathroom at the karaoke joint — handy!
Handy blotting paper dispenser in the ladies' room at the karaoke joint.
5. You can finance your trip by selling black market Old Spice.
Do Tokyo hipsters have a fetish for Old Spice deodorant? I'm not entirely sure, but I did see a couple things that made me wonder. First, a '90s hip hop themed boutique in Harajuku was selling vintage sticks of Old Spice alongside their Coogi sweaters and FUBU jerseys. Hmm. Sighting number two: One of the Japanese skateboarders my husband befriended posted a shot of "Old Spice deodorant from Brooklyn" on his Instagram account like I would post a Chanel lipstick. 
I didn't take a picture of the Old Spice, so please enjoy this photo of what I think is a really foamy facial wash instead.
6. Your lashes will never get so much love.
Japanese women are lash obsessed. Every type of false lash you could ever want is sold at the drugstore, and you can't walk 10 feet without encountering a salon that offers eyelash extensions (Nagi at Disco Nail had very cool white-blonde lash extensions the day I met her). But my favorite eyelash-oriented find was this tube of mascara that promises (I think) to give you lashes as long and lush as a llama's. I mean, have you ever looked at a llama's eyelashes? They are pretty impressive. I'll let you know how it goes when I try it.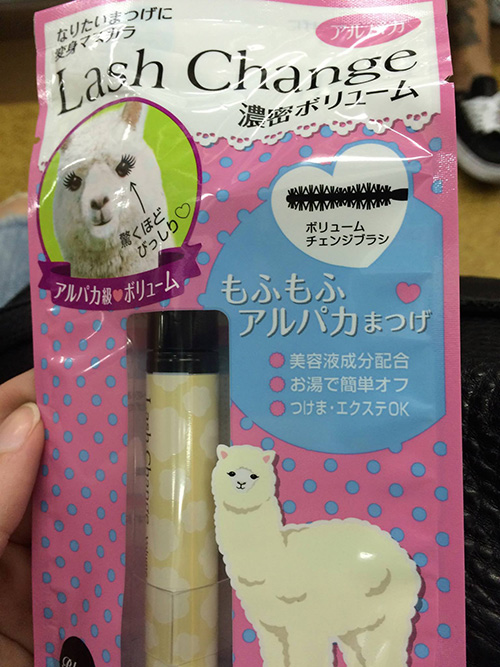 For lashes as lush as a llama's.
7. This CC cream.
As far as I know, this complexion
product
has nothing to do with Lana del Rey, but it is hands down the best BB or CC cream I've ever tried. It has the perfect amount of coverage, makes pores look invisible and stays intact all day. The bad news is my Google searching hasn't turned up any way to get it shipped to the US. I bought my tube at Tokyu Hands (like a multilevel Japanese K-Mart, but better). If you go, can you bring me back a few more?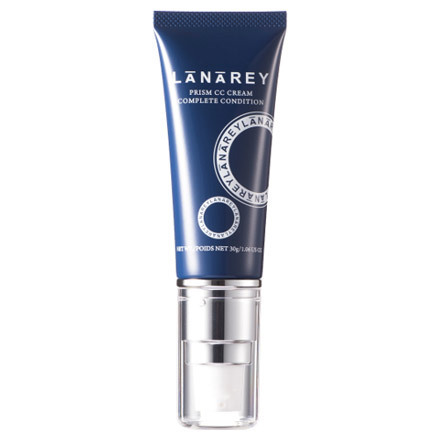 Keywords
Get the latest beauty news and inspiration!
Sign up for our newsletter to receive the latest from Beauty Blitz delivered straight to your inbox.