#SummerProblems: How to Erase Self-Tanner Mistakes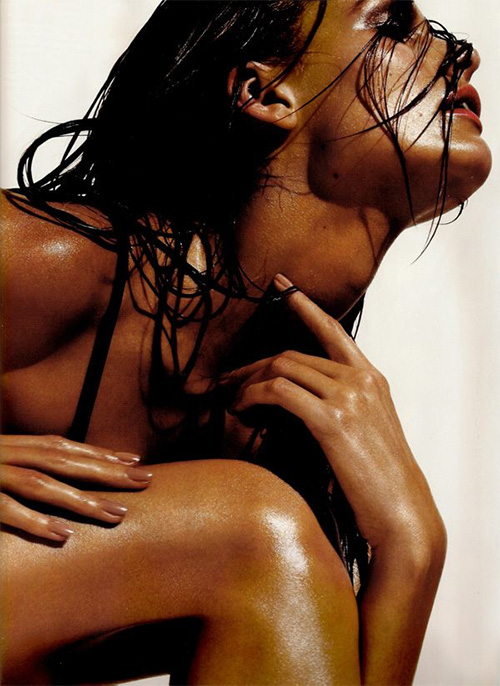 While the weather might be gorgeous, some summertime staples are anything but pretty: think tan lines, sweat-streaked mascara and chlorine-green hair. This season, we're solving your #SummerProblems so you can focus on more important matters...mojitos by the pool, anyone? 
Self-tanner
might be the most frustrating beauty product there is. Not only does it take hours to see the fruits of your labor (imagine if your lipstick took so long to show up?), but by the time you spot a mistake, it's already too late to fix it. Or is it? 
While there isn't an instant "undo" button for a streaky self-tan, according to St. Tropez Skin Finishing Expert Sophie Evans, you can fix a botched fake bake.
Missed a spot? That's relatively easy to remedy. "Simply exfoliate again to try to soften any lines, then reapply the self-tanner to the lighter areas," Evans advises. Once the do-over tan has developed, she says, "further exfoliation may be required to soften and even out" any stripes. 
Removing a dark patch of self-tanner is a little trickier, but still possible. Evans recommends
St. Tropez Self Tan Remover
 ($18), which works to erase self-tanner up to four hours after you've applied it. "Use it undiluted and scrub well, then take a wet washcloth that has been soaked in hot water to try to remove the tan," she says. If that doesn't do the trick,
she suggests applying a hair removal cream to the darker area
. Leave it on for half the recommended time, then use a washcloth to remove. 
Should you want to help your tan stick around rather than taking it off, we've got some bad news for you: you'll want to stay out of the pool. "Chlorine can bleach the skin and remove self-tan," Evans explains. But taking a dip isn't the only habit that will endanger your glow. Sweating heavily while wearing tight clothing, waxing, using peels or exfoliants and even towel-drying too aggressively can all strip away your color, she says. The fix? "You can use a gradual self-tanner after the gym or a swim to boost color again and maintain your overall glow."
Photo: Edita Vilkeviciute photographed by Solve Sundsbo for Numero #108
Keywords
Get the latest beauty news and inspiration!
Sign up for our newsletter to receive the latest from Beauty Blitz delivered straight to your inbox.