6 Desk Drawer Essentials for the Post-Work Touchup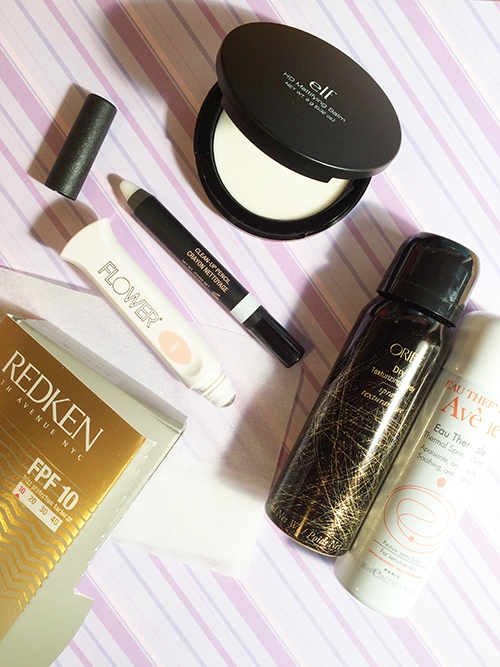 Now that it's actually still light outside when you clock out, post-work happy hour is looking a whole lot more inviting. But who wants to drink two-for-one margaritas looking like they just spent the past eight hours wasting away on a life-draining conference call? The desk drawer emergency kit is essential to making a flawless transition from fluorescent-lit cubicle to outside world. Here are six items to consider adding to yours.
The Holy Grail of second day hair products, this spray gives limp locks an instant lift. A must-have for degreasing bangs!
Mid-day mascara smudges are no match for this on-the-go makeup remover, which contains solubilizers to make even long-wearing makeup easy to wipe away. It's also great for erasing lipstick or concealer that's migrated into fine lines.
The last thing your skin needs at 6 P.M. is another layer of setting powder. Use this balm to touch up shiny spots without making your complexion look chalky or cakey. 
With either indoor heat or A/C blasting all day long, the dry climate inside your office can leave skin looking lackluster. Refresh your skin with a dew-imparting spring water mist. 
De-frizz your hair and smooth flyaways with these oil-infused sheets. Bonus points for not ticking off your co-workers by creating a hairspray cloud in the bathroom.
Not only does this concealer let you touch up without a brush, its cooling metal rollerball tip gives instant relief after staring at a computer screen all day. 
Keywords
Get the latest beauty news and inspiration!
Sign up for our newsletter to receive the latest from Beauty Blitz delivered straight to your inbox.