Is This Hair and Scalp Exfoliant the Key to Healthier Hair Growth?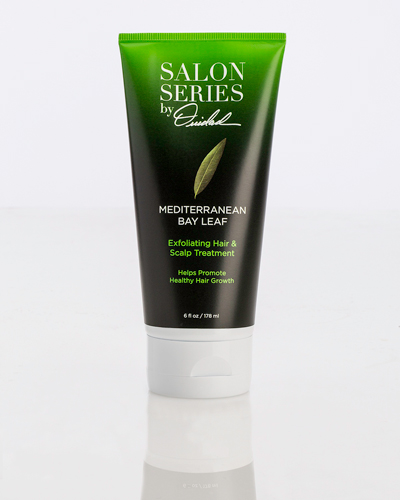 Facial exfoliating products should be a staple in everyone's skincare regimen. Whether you have dry, flakey skin or an oily complexion that's prone to breakouts, you can benefit from a little scrubbing and buffing. But who ever thought we'd be using a scrub on our scalp for long, healthy hair? This new product from Salon Series by Ouidad caught us of guard, but it had us thinking, "Is exfoliating your scalp as crucial as exfoliating your skin?" If your dry or oily scalp is suffering from excessive product build-up then, yes. 
The Mediterranean Bay Leaf Exfoliating Hair & Scalp Treatment ($36) may be another step in your hair care regimen, but it is highly beneficial to healthy hair growth. The treatment, which is applied on wet hair post-shampoo, is made up of enzymatic exfoliating ingredients like sugar cane, lemon and apple extracts, as well as a complex blend of bay leaf oil and natural actives that scrub the scalp and follicles to get rid of product build up and condition the scalp. While you're getting rid of all that excess residue, you're promoting healthier hair growth and a hydrated, fresh scalp. Plus, fennel seed extract helps to bump up microcirculation and oxygen flow to the root for mega bay leaf oil absorption. Now, that's worth an extra two minutes in the shower, right? Just don't mistake the luxurious exfoliating cream for a face product! 
Keywords
Get the latest beauty news and inspiration!
Sign up for our newsletter to receive the latest from Beauty Blitz delivered straight to your inbox.