Gothic Romance at Marc Jacobs - Fall 2012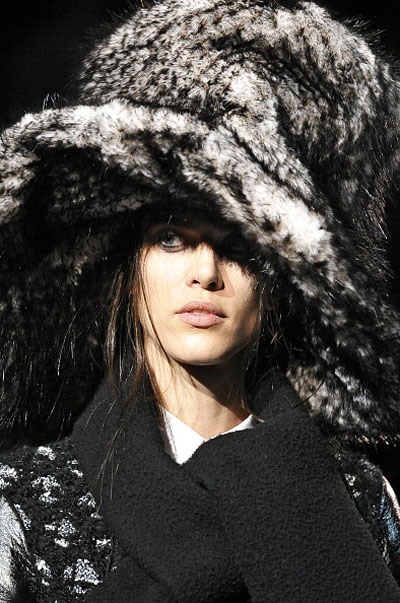 Runway photo: Getty Images
"Always with Marc we try to have fun," said François Nars, founder and creative director of Nars Cosmetics. "The makeup is always has a touch of decadence, and of course the clothes are amazing, but we have incredible hats to work with."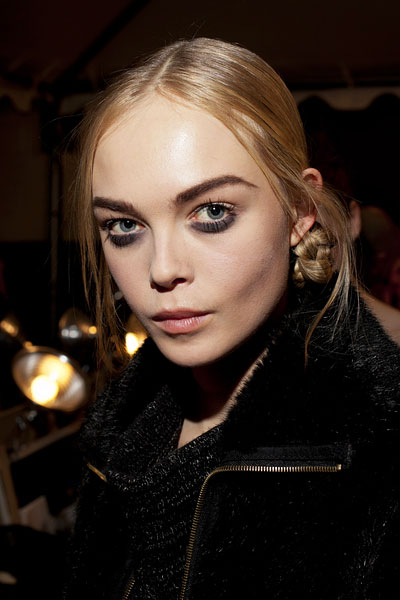 All backstage photos: Mat Szwajkos for Beauty Blitz
Not to be overpowered by the hats, François created a look inspired by Marchesa Luisa Casati of the 1920s, who wore a signature dark smoky eye. But the look has been modernized with pale, dewy skin and no color on the cheeks or lips and strong brows.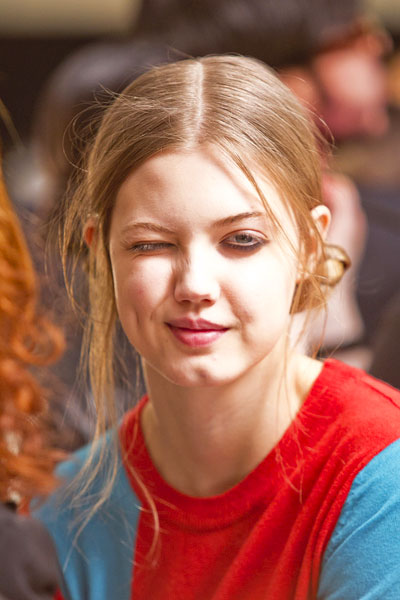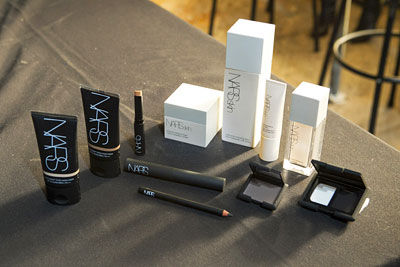 "We wanted the girl to look very dreamy, a little bit sad in a way with that very round eye," François said. He created the look using Black Moon Eyeliner mixed with the Bali Single Eyeshadow on the bottom lid to create a "cloud" around the eyes and the Pandora Duo Eyeshadow on the upper lid.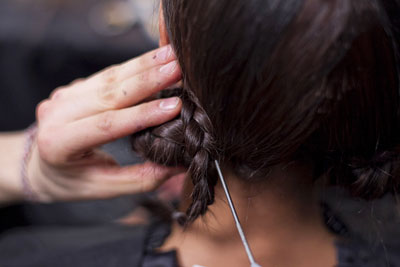 Considering the size of the hats, not much of the hair showed at all on the runway. "Every girl is wearing a hat, so these knots - even though you're not going to see them - is part of the character," said Guido Palau, the man creating the hair looks backstage at Marc Jacobs season after season. "The only bit of hair you're going to see are these tiny wispy bits. For this show it's like my little tendril is there just to give a little bit of creepiness."
While the makeup is a bit dark, the nails were nude and barely there. Zoya colors Cho and Farah were used on the nails depending on the models' skin tone.
Keywords
Get the latest beauty news and inspiration!
Sign up for our newsletter to receive the latest from Beauty Blitz delivered straight to your inbox.