This $3 Tool Makes Glittery Makeup Less of a Mess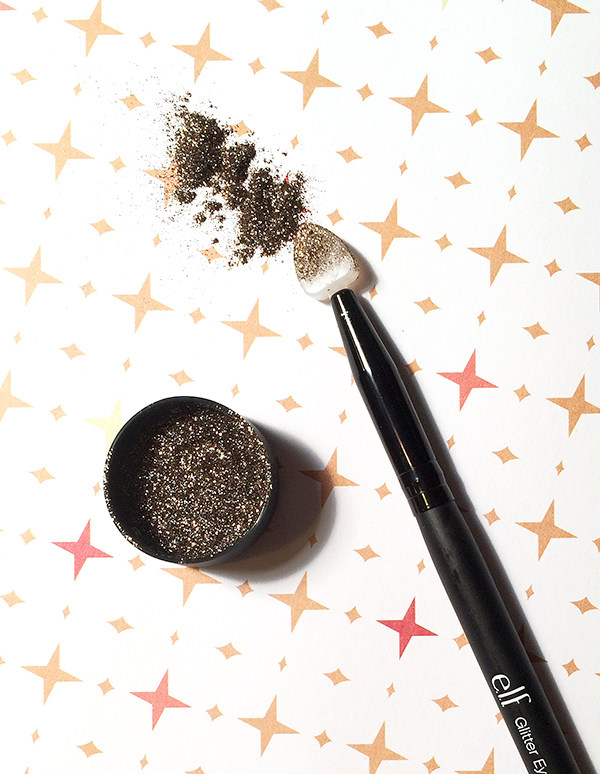 We've officially hit peak glitter season, which means sparkles are probably clinging to everything you own right now, from your car mats to your pets. Glitter, whether it's shedding from a holiday card or from your eyeshadow brush, is a messy affair. 
But it doesn't have to be, at least where your makeup routine is concerned. The
e.l.f. studio Glitter Eyeshadow Applicator
($3) lets you add sparkle precisely where you want it, and nowhere else — because a hint of glitter at the corners of your eyes looks chic, while sparkles all over your cheeks do not (plus, too much glitter on your face can make you look sweaty in photos). 
Why do you need a tool made specifically for working with glitter? Well, both loose and pressed glitter shadows cling to the applicator's silicone pad much better than they do to a standard brush — no fallout! — and the pointed tip gives you precision that you don't get by using your fingers. 
Just prime the area with something sticky first (I use
Lucas' Papaw Ointment
) and tap the applicator to place the glitter. Scotch tape can help you clean up any rogue shimmer, but you probably won't need it. We can't say the same for the carpet under your Christmas tree.
Keywords
Get the latest beauty news and inspiration!
Sign up for our newsletter to receive the latest from Beauty Blitz delivered straight to your inbox.