New Hair Extensions Use Surgical Tape Backstage at Rebecca Taylor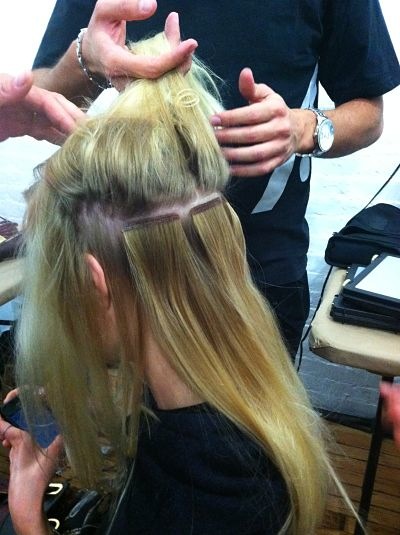 Kevin Ryan for Aveda was using VoMor hair extensions to add a little volume to the models' windswept look. "The light is a little severe on the runway, so we're using extensions to compensate for the lighting, so the hair looks fuller," he explained. The VoMor hair extension use surgical tape to adhere to the model's own hair, so there's no bulk of a clip or the messiness and hassle of having to glue them in, either. "They can stay in for eight weeks, or, for us, we can take them out after the show in seconds," Kevin said. "This is where extensions are going to be going. They're not extensions for kids, they're for women because they're going to be blended in and you can brush over them. I didn't know about these three days ago, and now I'm becoming a convert."
Keywords
Get the latest beauty news and inspiration!
Sign up for our newsletter to receive the latest from Beauty Blitz delivered straight to your inbox.