DKNY's Real-Life Cool Kids are Fashion Week's Best Beauty Statement So Far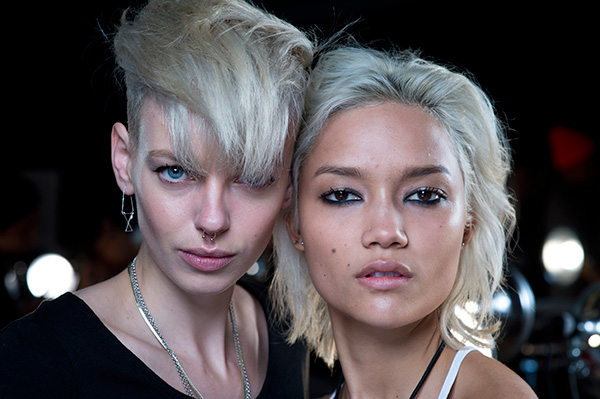 I frankly find cool girls I spot on the street more inspiring than any of the beauty looks I see on the runway or in the pages of magazines. And that's why I already know DKNY is going to be my favorite show this season. 
Instead of creating a sea of clones — similar-looking models all wearing the same hair and makeup, as is the Fashion Week norm — a cast of real-life characters (some professional models, some not) walked the designer's runway yesterday in a nod to New York's diversity. Green hair, gray hair, pink hair, knee-length braids, red and aubergine lips, inky liner and tattoos were all on display. And it was brilliant.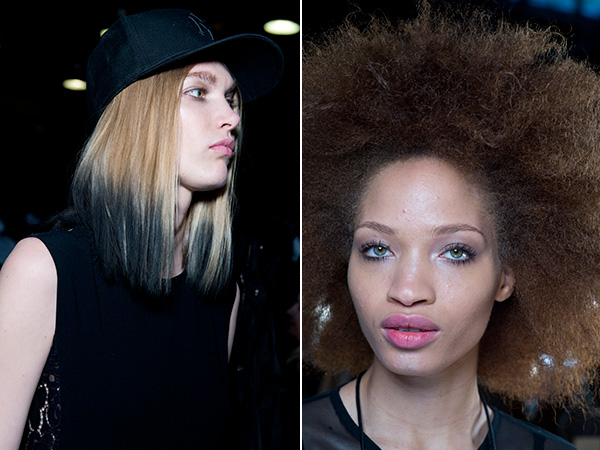 "When DKNY launched in the late '80's, there was an incredible energy to the street culture in New York, and this is what today's show is all about. Going back to a time when there wasn't just one look, when people didn't want to look the same, when style was individual," said
Wella Professionals
Global Creative Director Eugene Souleiman, the lead hair stylist for the show. "This doesn't feel to me like we're backstage, it feels to me like we're in a fashion salon and everyone has their own look." Backstage at the stylists' stations, I spotted everything from blue cornrow braids to an awesomely fluffy Afro.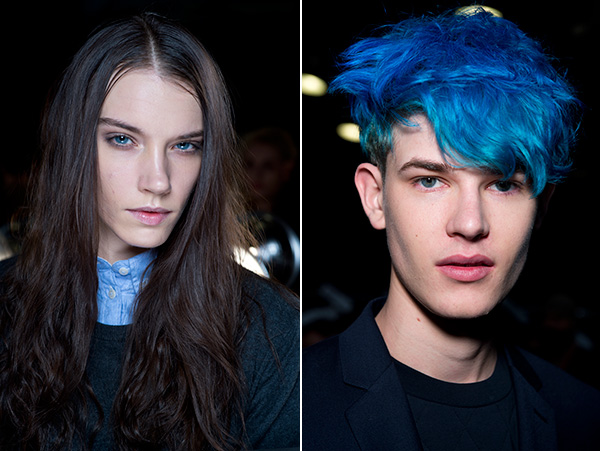 Makeup artist Yadim for Maybelline took a similar approach with the makeup. "We're straying away from this idea of clone, replicate makeup at a show, which is what we're so accustomed to, and we're going back to individuality," he said. "If you look at the people sitting in the chairs, we've got a lot of characters today, a lot of personalities."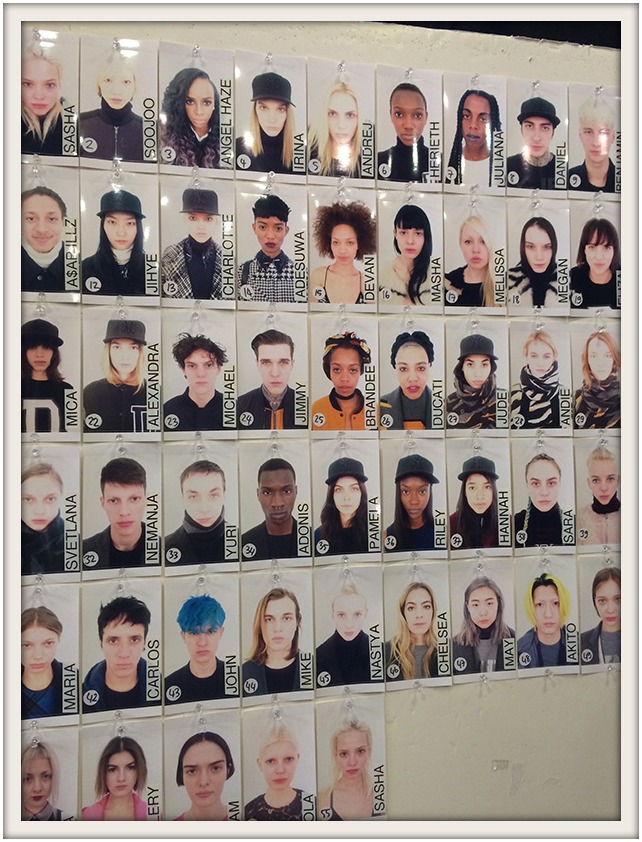 The model lineup posted backstage.
To keep some continuity and make models look "like they're part of the same tribe," Yadim worked with a palette of red lips and black eye makeup, and gave each girl the same base look using
Maybelline Dream Fresh BB Cream
and
Eye Studio Color Tattoo 24HR Cream Gel Shadow
in Tough as Taupe for "soft definition around the eyes." He used another shade of Color Tattoo,
Barely Branded
, as a highlighter  "on the cheekbones, chin, Cupid's bow, bridge of the nose, and a little bit in the inner corners of the eyes as well."
Nails by Michelle Saunders for Essie were also customized for each model, but the standout look was what saunders called the "eclipse," an inverted gray and white French manicure using
Essie Blanc
and
Smokin' Hot
and finished with Matte About You topcoat.
The final result wasn't just a perfect complement to the collection's furry striped coats and graphic patterns — it was a beauty statement worth celebrating. Designers: more of this, please!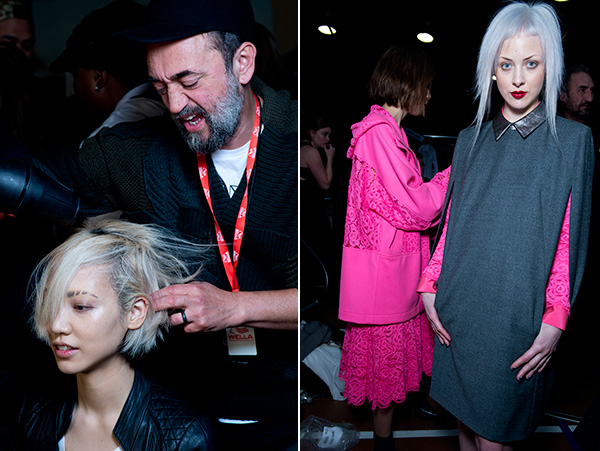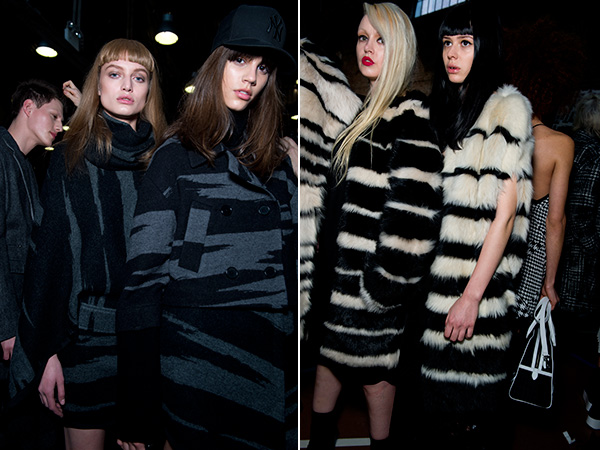 Photos courtesy of Wella
Keywords
Get the latest beauty news and inspiration!
Sign up for our newsletter to receive the latest from Beauty Blitz delivered straight to your inbox.