Dark Fairies at Erin by Erin Fetherston - Fall 2012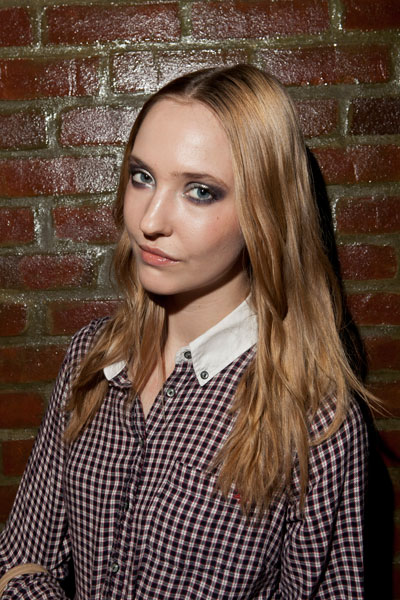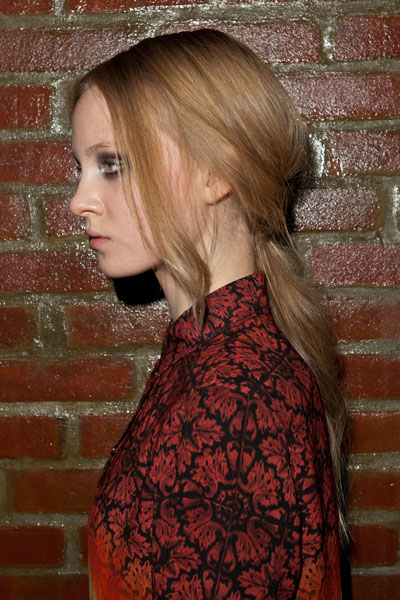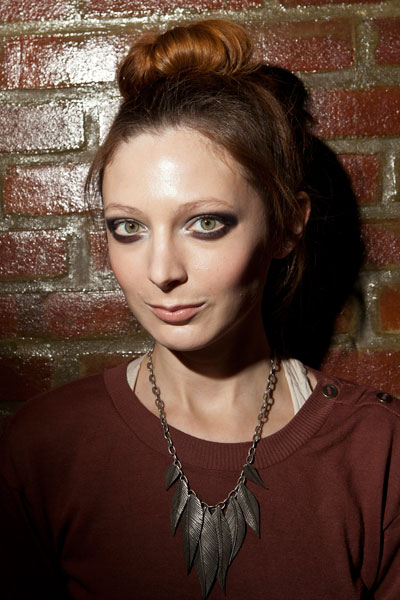 (All photos by Mat Szwajkos for Beauty Blitz)
At Erin by Erin Fetherston, there was not one, but three hair looks created by Tigi Creative Director Nick Irwin. "We created a looser feel with the hair to compliment the clothes in the collection," said Nick. "We just kept it organic." Some models wore their hair down with a middle part, the hair was split into four sections, twisted, spritzed with sea salt spray and dried. "The look had a natural, loose movement," said Nick. The second look was a twisted, low pony - "like the girls did it themselves." The third, a lightly textured top knot. "Again, very simple and organic," he added.
James Kaliardos for MAC took a rather opposite approach with a "dark fairies" makeup look. "It's a very, very dramatic and glam eye," he said. "Like Ziggy Stardust could be wearing it. In fact, he probably did wear it," he joked. "It's a sort of other-worldly feeling - mysterious."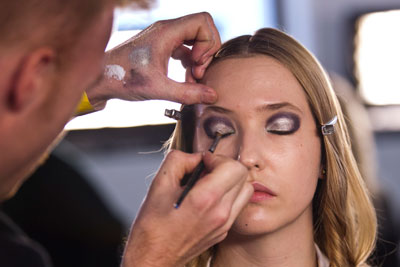 James started by dotting a U-shape around the eye lid with Smolder Eye Kohl as a base. "It's good to have a base because it supports the shadow." He then deepened the look with black eyeshadow. To intensify the look, he added grape-colored shadow. "I like giving dimension with color so it's not flat black," he added. For the lid and inner corner, James applied a platinum loose pigment powder ("It's so silver you can't believe it!") to make an "insect eye look." Last but not least, he curled the lashes, applied "great, thick, beautiful mascara," and added a coat of clear gloss on the lips.
Keywords
Get the latest beauty news and inspiration!
Sign up for our newsletter to receive the latest from Beauty Blitz delivered straight to your inbox.