Curve Sport's New Face, Erin Heatherton, Talks All Things Beauty and Fragrance
If there was anyone who can convince us to go out and buy a men's fragrance, it's model Erin Heatherton. So it's no surprise that
Curve
asked her to be the face of their latest scent, Curve Sport. Did anyone else know that Heatherton is a huge sports buff and basketball player? This is a match made in heaven, folks.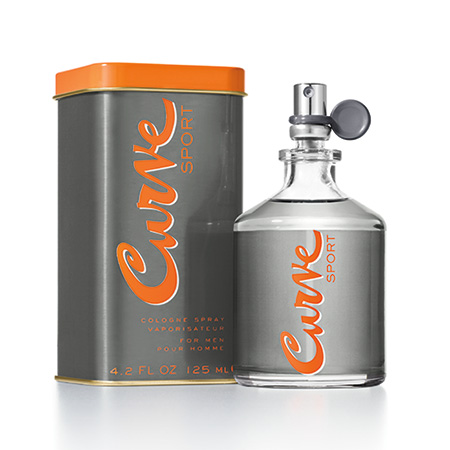 Think of Curve Sport as the more energetic and athletic little brother of the original Curve scent. The sweet and fresh blend of red apple, Italian bergamot, rosemary, cardamom, clary sage, lavender, vetiver, sandalwood, tobacco and sea moss makes it irresistible to both men and women. 
We got to sit down with Heatherton at the launch party for Curve Sport last night to talk about all things beauty and fragrance. She shares her favorite scents, beauty routine and more with us below. 
On her partnership with Curve: 
"I was really excited when they asked me to be involved because I grew up with Curve. Very few things in the fashion business can bring me back to my upbringing in Chicago. It was probably the first men's fragrance I ever knew about. I love it, it's a classic scent. The new Curve Sport is everything I'm about, full-circle. Not only do I love the scent - it's really complex, fresh, soft – I would wear it! It calms me down. It's really warming and nice, I love it. I think it's such a blessing to be able to reach the demographic of me when I was growing up, and in the way of sport. I'm all about sports and fragrance. It's like the stars aligned."
Scents she's attracted to: 
"I think fragrance is the most important thing to me and the most important thing a man can wear. Accessories are accessories, but fragrance has so much power. It tells so much about yourself, and it's an important choice to make. I like a skin smell, a man smell. It has to be something that makes me think and that's different. I love something that I've never smelled before. I wear unisex fragrances, I love them." 
Her "normal day" beauty routine: 
On her beauty routine before big events and shoots: 
Products she keeps in her bag: 
"
Fresh lip balm
. I have like a Rolodex of them, like 'which one am I going to choose today?' I like Honey a lot for summer days. Rose is good and I really love Cherry. And hand cream - I love
Aesop
."
Curve Sport for men hits mass reatailers and drugstores in February. 
Keywords
Get the latest beauty news and inspiration!
Sign up for our newsletter to receive the latest from Beauty Blitz delivered straight to your inbox.