Clarisonic Has a New Brush
Technology is the very essence of today's modern world. I mean my entire livelihood is based on the internet! So it's not surprising that more and more beauty devices are popping up, and Clarisonic is a major pioneer. The brand recently hosted an event about the evolution of skin care, and the use of devices is definitely a breakthrough in the history of cleansing. Sure, you could just use your hands or a washcloth, but now there are plenty of battery operated ways to wash up.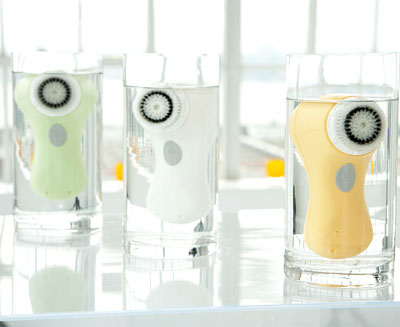 But just like there's a walkman and an iPod, cleansing devices are not all created equal. There are multiple rotating brush options out there, but what makes Clarisonic so special is the oscillating technology. Only Clarisonic is able to offer you a brush that actually pivots with a patented speed of 300 movements in a second, hence the heftier pricetag. The back and forth movement of the Clarisonic brush actually moves with the skin, and it's that particular movement that loosens and removes the dirt, makeup, bacteria, and whatever else may be hanging out in your pores. You can see how the sonic technology works at clarisonic.com.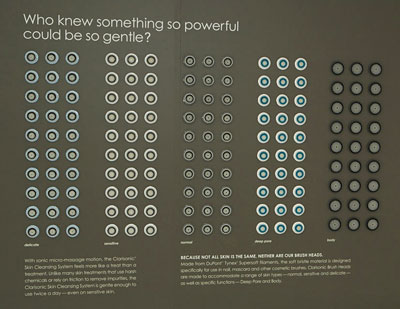 While the Clarisonic technology works for all skin types, different brushes are made to target different skin needs: delicate, sensitive, normal, deep pore and body. Plus, the Clarisonic automatically knows which brush head you're using, so it will give you the correct speed for each setting. The new deep pore brush head (has the blue bristles) has a dual oscillating action with outer bristles moving one direction and inner bristles moving in the opposite direction to clarify pores deep down.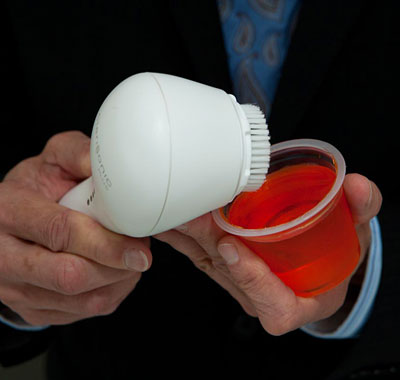 To demonstrate how soft and gentle to bristles are, there was a jello test. The standard rotating brush showed more harsh lines of damage on the top layer of the Jello, while and the Clarisonic brush left a smoother mark on the jello.
Keywords
Get the latest beauty news and inspiration!
Sign up for our newsletter to receive the latest from Beauty Blitz delivered straight to your inbox.